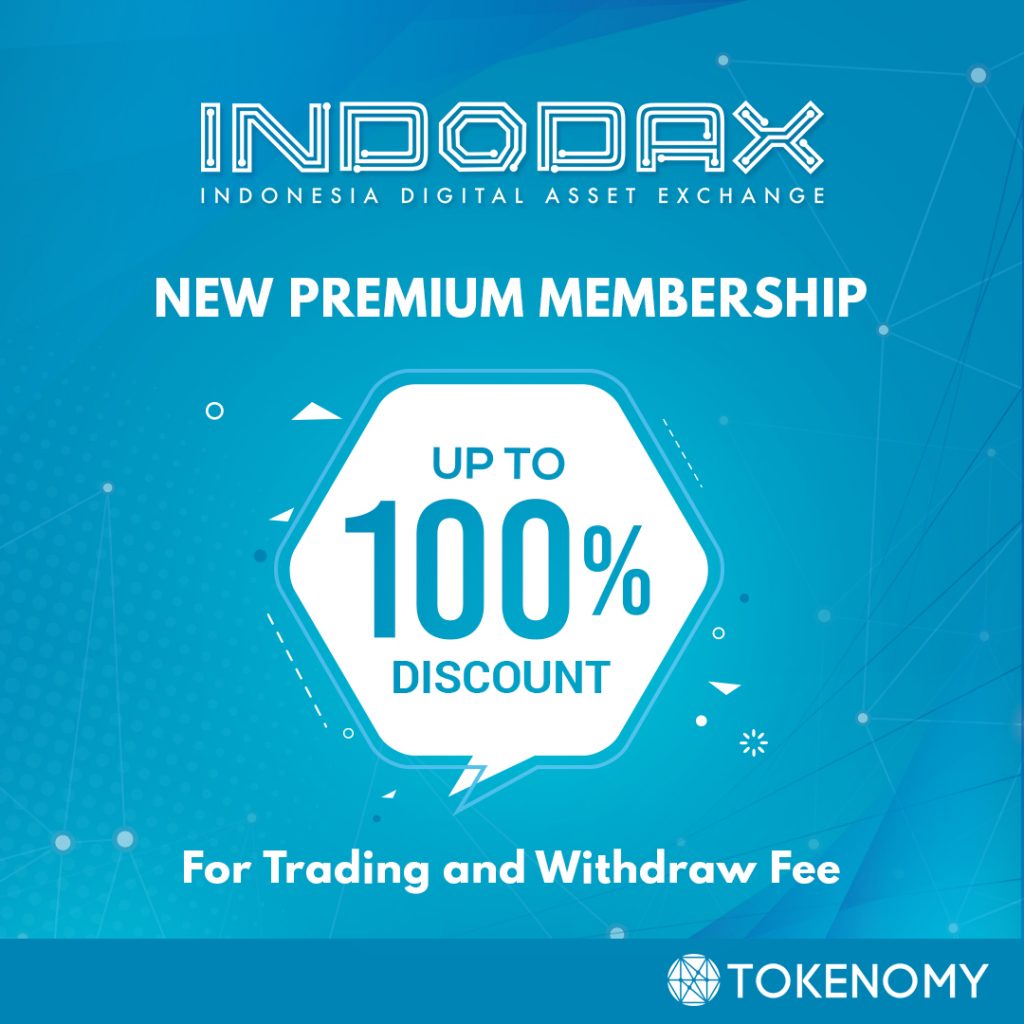 For English version see below
Halo Member Indodax,
Kini Premium Membership hadir dengan program baru. Terdapat 4 pilihan level yang dapat Anda pilih untuk mendapatkan diskon trading dan withdraw fee bahkan hingga GRATIS untuk mendukung transaksi trading di Indodax.com. Anda dapat mengaktifkan program Premium Membership ini hanya dengan menyimpan sejumlah TEN tanpa harus membayar apapun.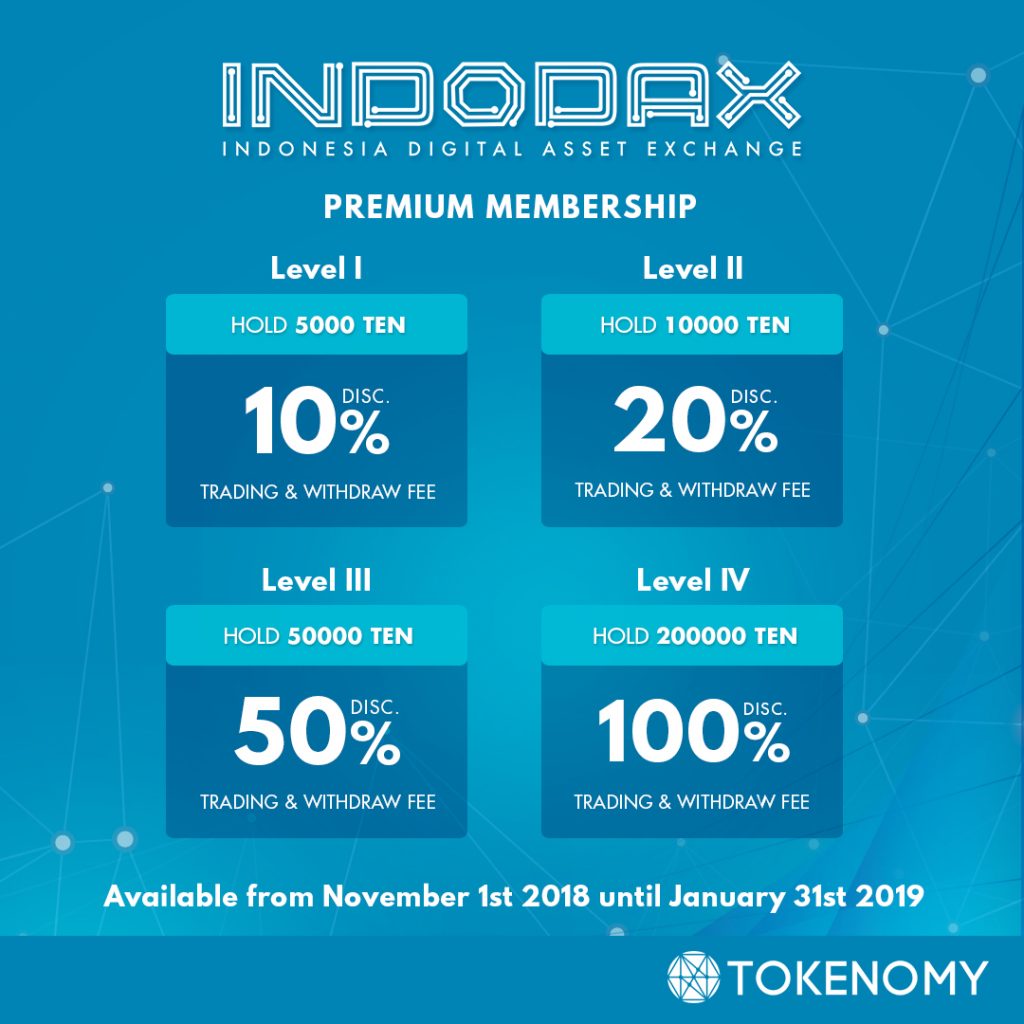 – TEN akan otomatis terkunci selama 1 bulan dan Premium Membership akan diaktifkan otomatis
– Periode pendaftaran Premium Membership ini hanya tersedia pada tanggal 1 November 2018 hingga 31 Januari 2019. Kami akan melakukan evaluasi program ini setelah tanggal 31 Januari 2019
Jangan lewatkan kesempatan ini! Kami tunggu partisipasi Anda dalam program Premium Membership yang baru!
Salam,
Indodax
Dear Indodax Member,
We are excited to announce our new Premium Membership program on Indodax! This program is available in four different levels, each with increasing amounts of discounts on trading and withdrawal fees. Our highest level will allow you to have FREE trading and withdrawal services on Indodax! To participate in our program, all you need to do is to hold some TEN tokens in your Indodax account as illustrated below.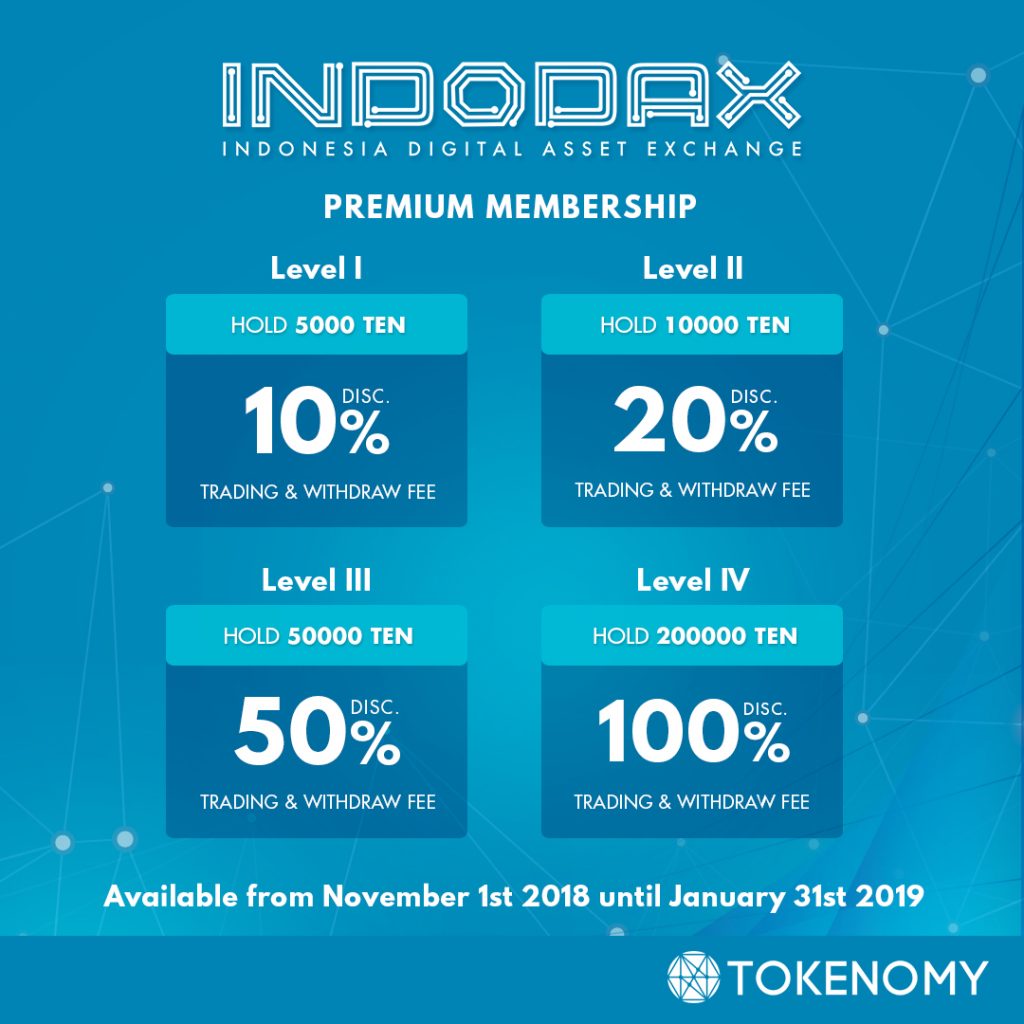 – Upon activation, your TEN tokens will automatically be locked for one month
– The registration of this Premium Membership is only available from 1 Nov to 31 January 2019. We will evaluate this program after 31 January 2019
Don't miss this opportunity! We look forward to your participation in our Premium Membership Program!
Regards,
Indodax