Tokenomy Bisa Diperjualbelikan di Indodax.com!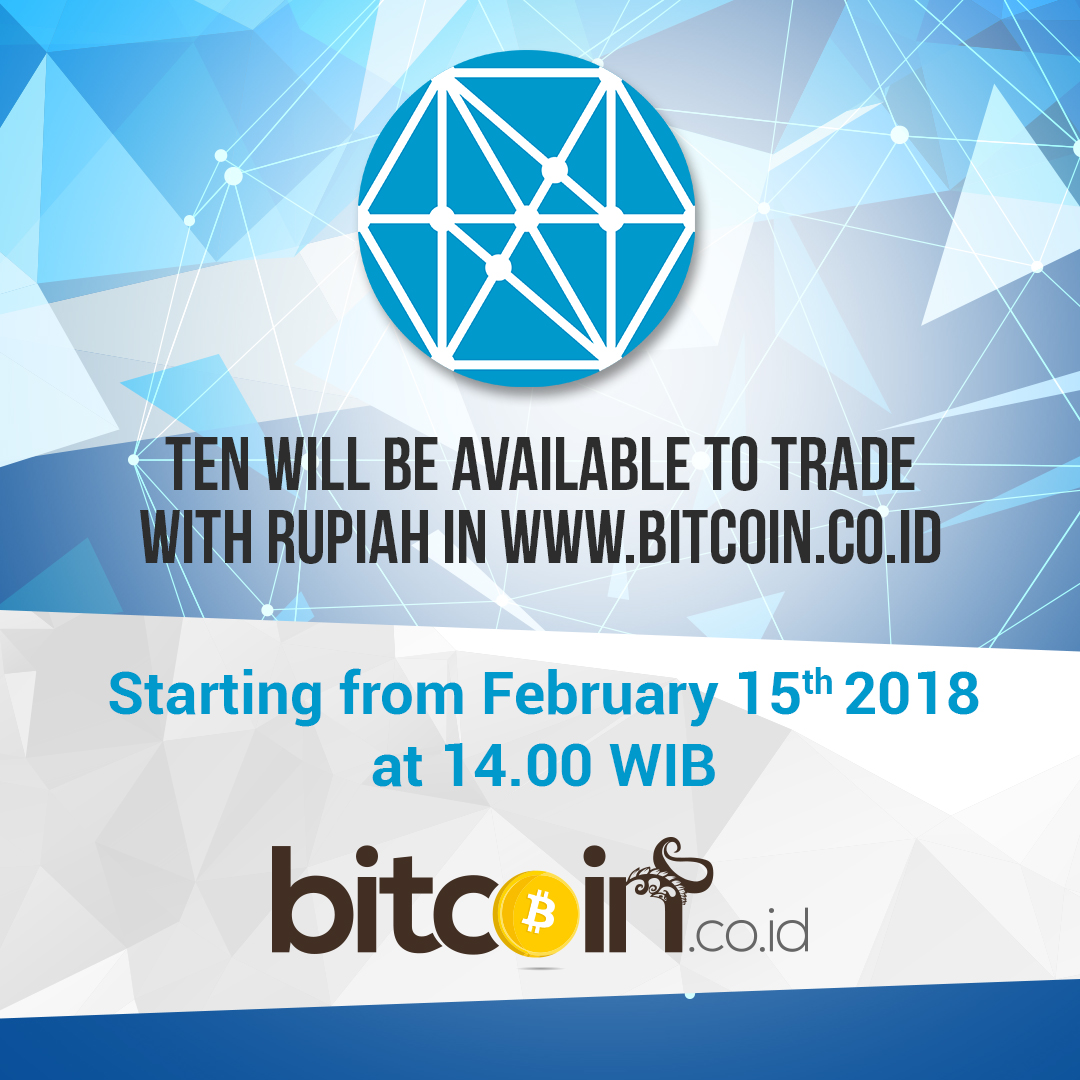 For English version see below
Halo Bitcoiners!
Hari Kamis, pada tanggal 15 Februari 2018 pukul 14.00 WIB. Anda bisa memperjual-belikan TEN (Tokenomy) dengan Rupiah di www.Indodax.com. Fee untuk memperjualbelikan TEN dengan Rupiah sama seperti Bitcoin, yaitu 0.3% untuk market taker, dan 0% untuk market maker.
Tokenomy adalah platform untuk melakukan tokenisasi produk apapun baik untuk keperluan crowdfunding, loyalty point, donasi atau keperluan lainnya. Tokenomy bertujuan untuk membuat financial inclusion dan memberikan akses kepada siapa saja untuk terhubung dengan jaringan alternative funding dan inovasi global. Informasi selengkapnya mengenai TEN, bisa Anda lihat di tokenomy.com
Ayo trading TEN sekarang juga! Segera log in ke www.Indodax.com dan nikmati kemudahan trading digital asset di bursa kami!
Salam profit,
PT. Bit Coin Indonesia
---
Hello, Bitcoiners!
On Thursday, 15th February 2018 at 14.00 WIB (UTC+7).  You can trade TEN (Tokenomy) with Rupiah at www.Indodax.com. Fee to trade TEN with Rupiah same as Bitcoin, 0.3% for market taker, and 0% for market maker.
Tokenomy is a platform that allows you to easily transform your products into tokens for crowdfunding, loyalty points, donation or other needs. Tokenomy's aim is to create financial inclusion and provide access to anyone who wants to be connected with alternative funding networks and global innovation. Visit Tokenomy.com for more information.
Let's trade TEN now! Log in to www.Indodax.com immediately and enjoy the convenience of trading digital asset in our exchange!