Selamat untuk Achain dan Storiqa!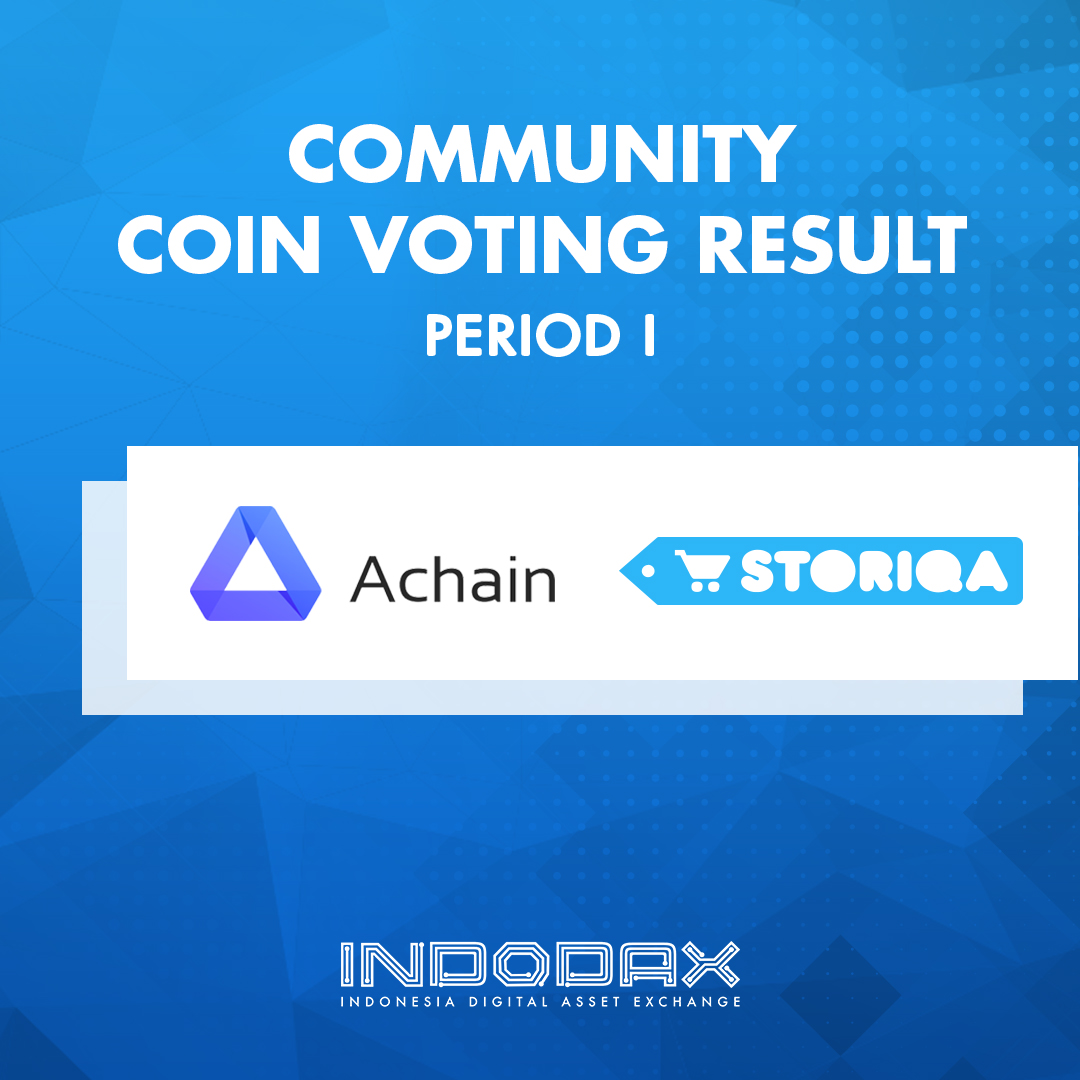 For English version see below
Halo member Indodax,
Terima kasih telah berpartisipasi pada Community Coin Voting Periode I. Pemenang periode ini adalah Achain dan Storiqa.
Achain adalah platform blockchain yang memudahkan developer untuk membuat token ataupun smart contract. Selengkapnya bisa dibaca di website ini.
Storiqa adalah sebuah platform marketplace yang didesain untuk memudahkan semua orang dalam membuat toko online yang menggunakan teknologi-teknologi termutakhir dalam bidang e-commerce, termasuk diantaranya opsi untuk membayar menggunakan cryptocurrency dan token STQ. Selengkapnya bisa dibaca di link berikut ini.
*Achain dan Storiqa akan ditambahkan ke indodax.com untuk diperjualbelikan dengan Rupiah dalam jangka waktu 1 minggu hingga 1 bulan.
Salam,
INDODAX – Indonesia Digital Asset Exchange

Hello Indodax member,
Thank you for your participation in Community Coin Voting Period I. The winners of this period is Achain and Storiqa.
Achain is a public blockchain platform that enables developers of all levels to issue tokens and create smart contracts, decentralized applications and blockchain systems. You can read the details here. 
Storiqa is a marketplace platform designed to allow anyone to create an online store that will make good use of the most advanced technologies in the e-commerce field, including the option to pay for goods with cryptocurrencies and STQ tokens. You can read the details here.
*Achain and Storiqa will be available to trade with Rupiah at Indodax.com within one week to one month period.
Regards,
INDODAX – Indonesia Digital Asset Exchange