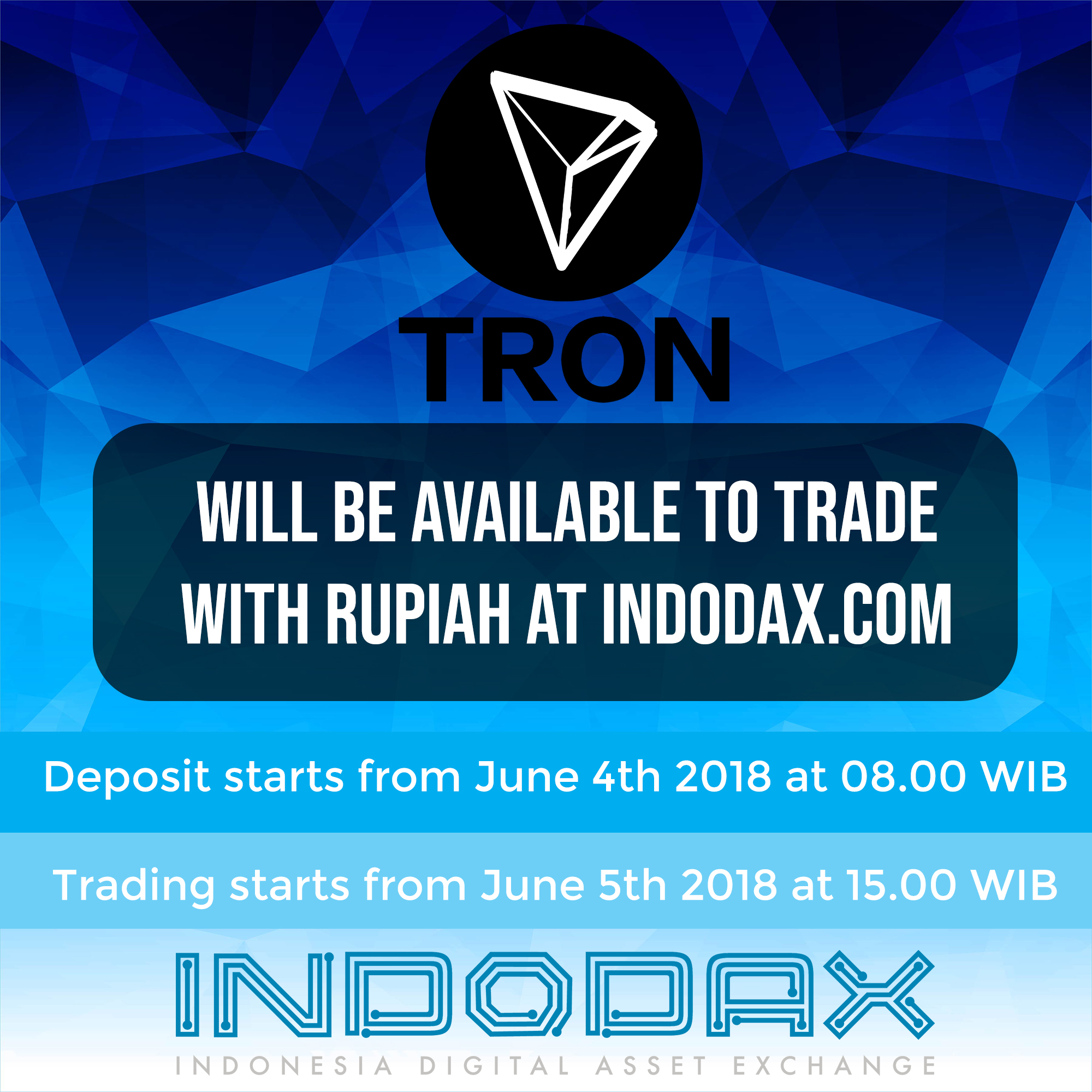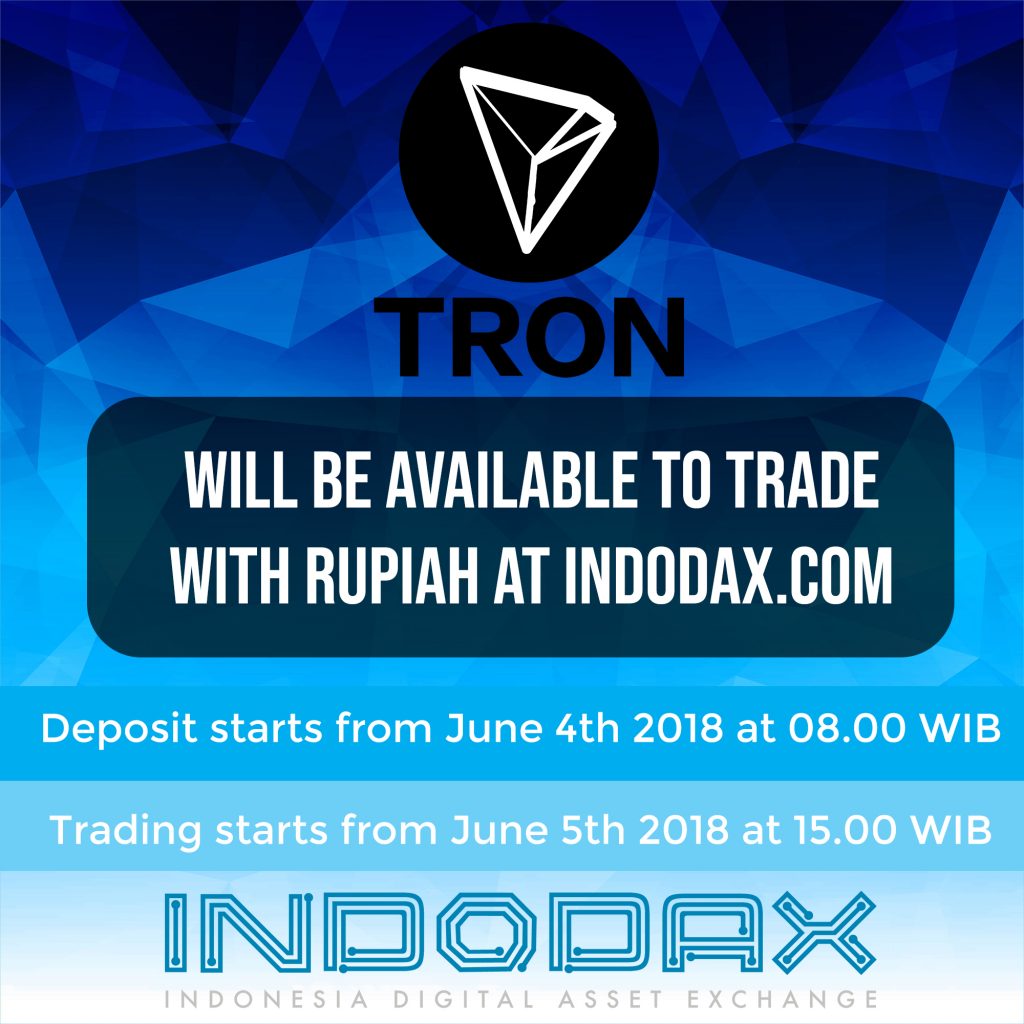 For English version see below
Halo Member Indodax,
Pada awal bulan Juni ini Indodax akan menambahkan sebuah digital asset yang masuk dalam peringkat 10 besar di CoinMarketCap yaitu Tron (TRX). Tron sendiri adalah suatu protokol blockchain yang bertujuan untuk membangun ekosistem industri hiburan dan sosial media yang terdesentralisasi.
Pada hari Senin 4 Juni 2018 pukul 08.00 WIB, TRX mulai bisa di-depositkan di akun Indodax dan pada hari Selasa 5 Juni 2018 pukul 15.00 WIB, TRX dapat diperjual-belikan dengan Rupiah di Indodax.
Tron terpilih karena token ini berada dalam peringkat 50 besar CoinMarketCap (peringkat 10 saat artikel ini ditulis), sehingga tidak perlu melewati proses community voting. Hal ini sesuai dengan misi kami untuk senantiasa menambahkan digital asset yang berkualitas di Indodax.com.
Salam,
Tim Indodax – Indonesia Digital Asset Exchange

Hello Indodax Members,
In early June, Indodax will list Tron, a top 10 coin in CoinMarketCap to the trading market. Tron is a blockchain project that aims to build a decentralized entertainment and social media system.
On Monday, 4 June 2018 at 08.00 WIB, you can deposit your TRX to your account in Indodax and on Tuesday, 5 June 2018 at 15.00 WIB you can trade TRX with Rupiah in Indodax.
Tron was chosen because this token is in the top 50 of CoinMarketCap (ranked 10th when this article was written), so it doesn't need to go through community coin voting process. This is consistent with our mission to always add quality digital assets at Indodax.com.
Regards,
Indodax – Indonesia Digital Asset Exchange