Perpanjangan Giveaway Storiqa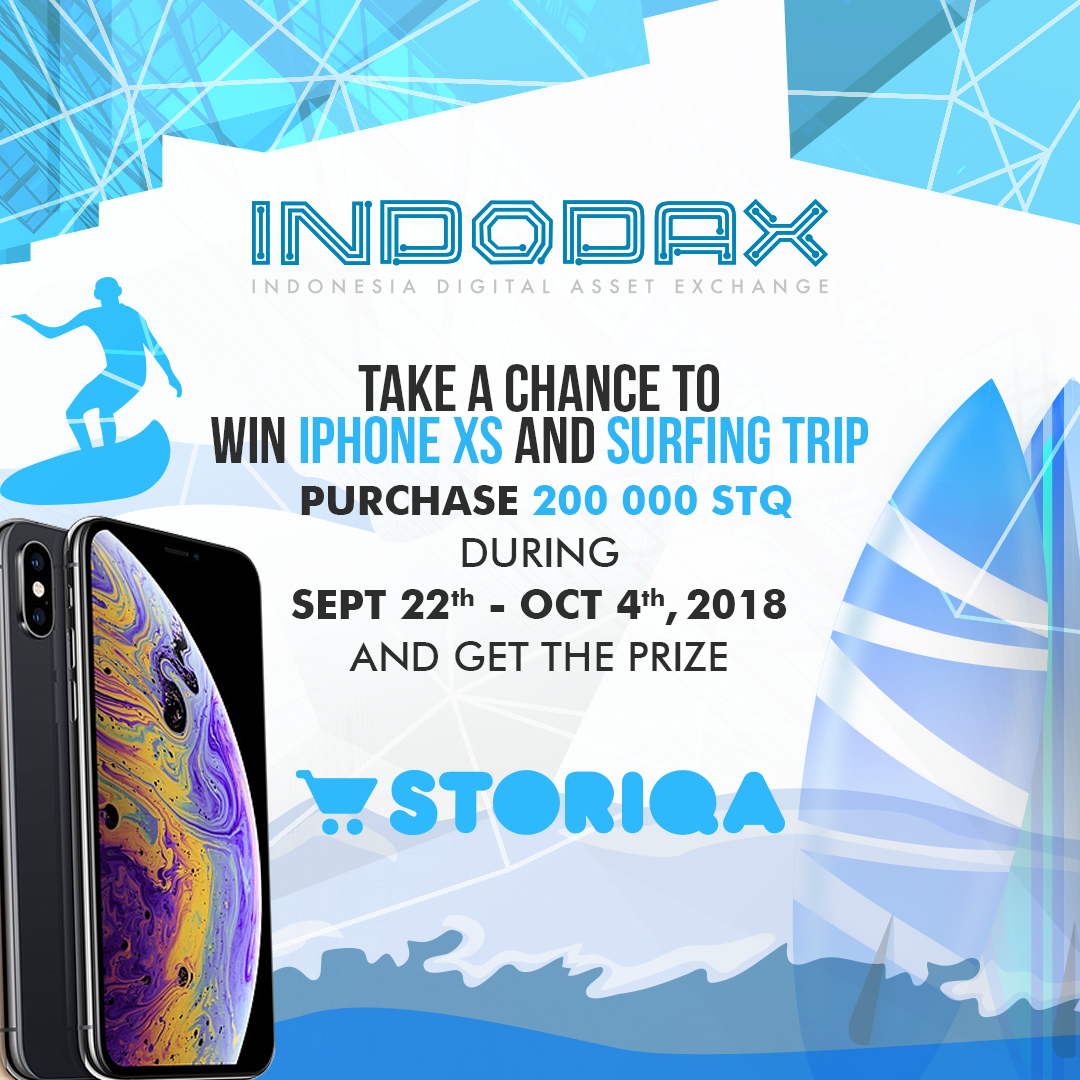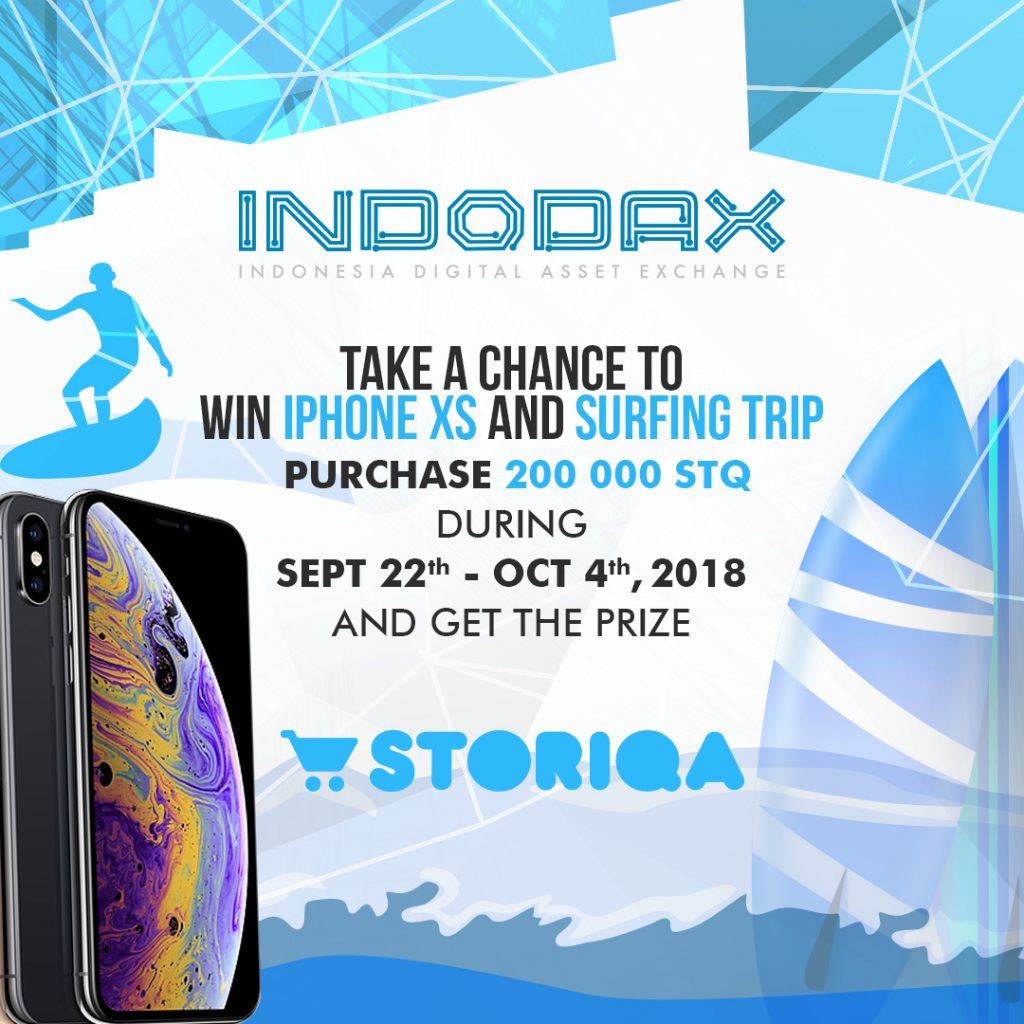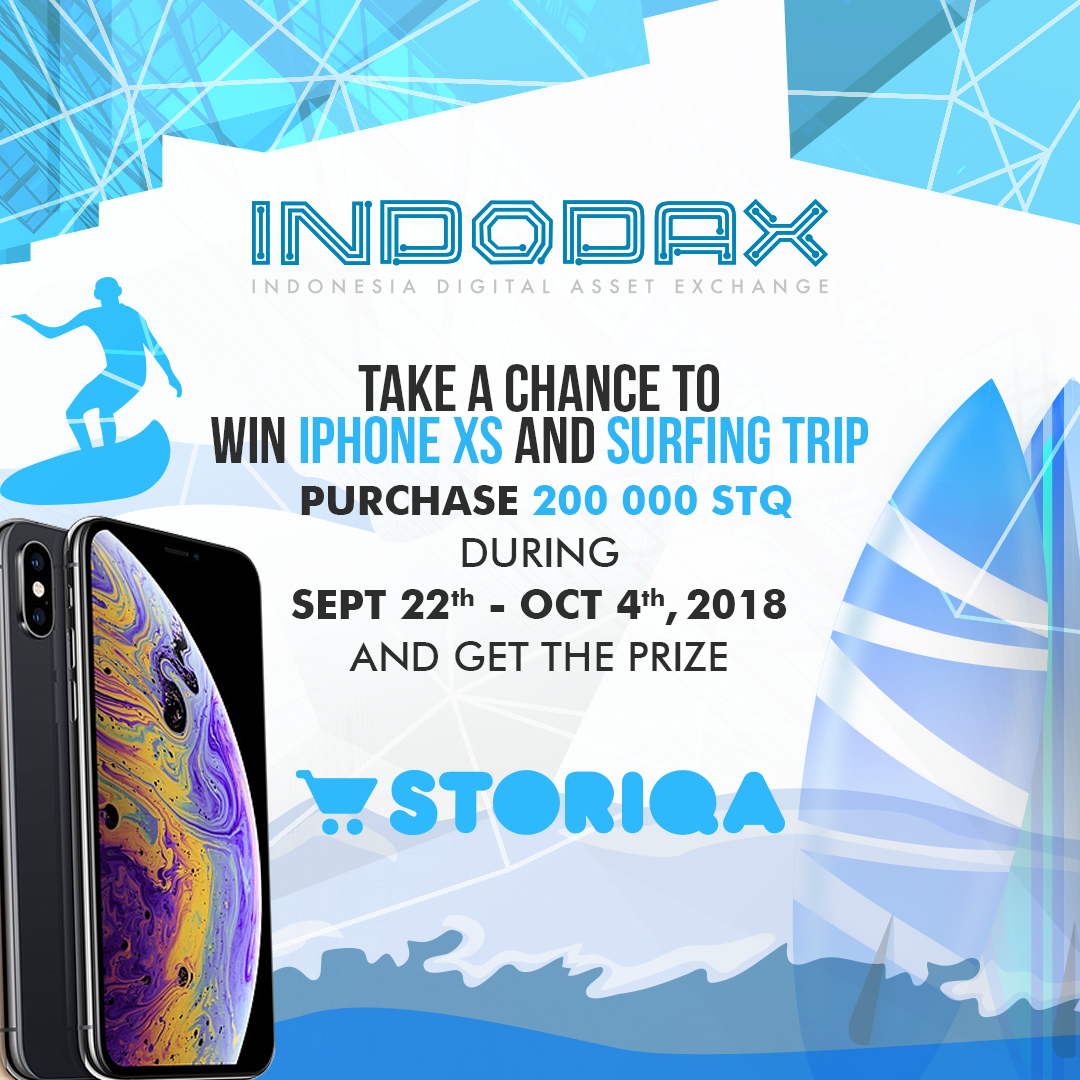 For English version see below
Halo Member Indodax,
Kesempatan Anda untuk memenangkan iPhone XS dan Surfing Trip masih ada. Untuk mendapatkan hadiah tersebut, Anda harus membeli total 200.000 STQ dan simpan STQ di akun Indodax Anda sampai tanggal pengumuman pemenang pada 4 Oktober 2018 pukul 15.00 WIB. Pembagian hadiah akan dilakukan maksimal pada tanggal 4 Oktober 2018 pukul 16.00. Anda bisa membeli STQ secara bertahap.
Grand Prize:
3 Pemenang akan mendapatkan iPhone XS* (setiap pemenang akan mendapatkan 0.16 Bitcoin)
Surfing Trip:
7 Pemenang akan mendapatkan surfing trip* (setiap pemenang akan mendapatkan 0.04 Bitcoin)
*Semua peserta akan diundi secara acak
Semoga beruntung!
Salam,
INDODAX – Indonesia Digital Asset Exchange
Hello Indodax Member,
You still have a chance to win the iPhone XS and Surfing Trip. To get the prize, you need to buy a total of 200,000 STQ and hold those tokens in your Indodax account until the announcement date of the winner on 4 October 2018 at 03.00 p.m (UTC +7). Prize will be distributed maximum at 04.00 p.m (UTC +7) You can buy STQ gradually until the total of 200.000 STQ.
Grand Prize:
3 Lucky winners will get iPhone XS* (each winner gets 0.16 BTC)
Surf Trip
7 Winners will get surfing trip* (each for 0.04 BTC)
*All eligible winners are chosen randomly
Good luck!
Regards,
INDODAX – Indonesia Digital Asset Exchange