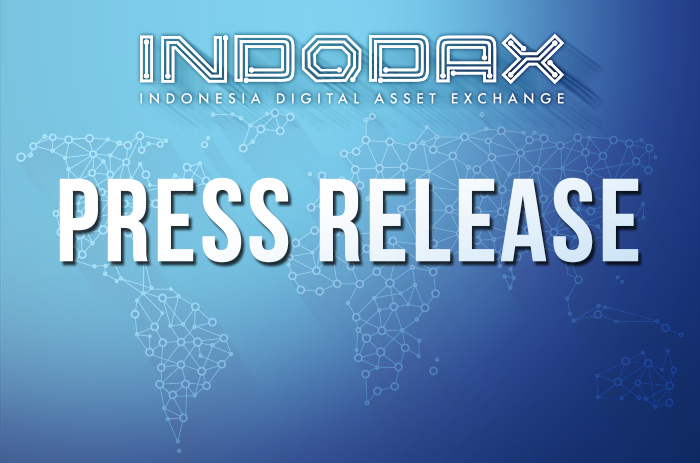 For English Version see below
Halo Member Indodax,
Indodax untuk sementara waktu akan menangguhkan aktivitas trading token DAX mulai tanggal 8 Agustus, 2018 (21:00 WIB), hingga 15 September, 2018. Hal ini dilakukan atas permintaan developer DAEX, untuk mencegah fluktuasi harga token DAX selama masa penjualan ke publik yang akan terjadi selama tanggal tersebut.
Selama masa penangguhan, member akan tetap bisa melakukan deposit dan withdraw DAX, namun segala aktivitas trading lainnya termasuk membuat order penjualan dan pembelian baru tidak dapat dilakukan.
Token DAX merupakan bagian dari ekosistem LBANK dan merupakan top 10 exchange menurut coinmarketcap.com.
Hubungi [email protected] bila Anda mempunyai pertanyaan lebih lanjut.
Salam,
INDODAX – Indonesia Digital Asset Exchange
—————————————————————————————————————-
Hello Indodax Member,
Indodax will temporarily freeze DAX tokens from being traded between August 8, 2018 (09:00 PM UTC +7) until September 15, 2018. The suspension is requested by DAEX developers in order to prevent the DAX token price from fluctuating during DAEX's public sale, which will take place during the those times.
During the suspension period, member are able to cancel their pending DAX orders and withdraw, but you are not able to make new buy/sell orders.
DAX token is a part of LBANK ecosystem and one of the world's top 10 digital asset exchangers according to coinmarketcap.com.
Please contact our support at [email protected] for further questions.
Regards,
INDODAX – Indonesia Digital Asset Exchange