Live Session Indodax X COTI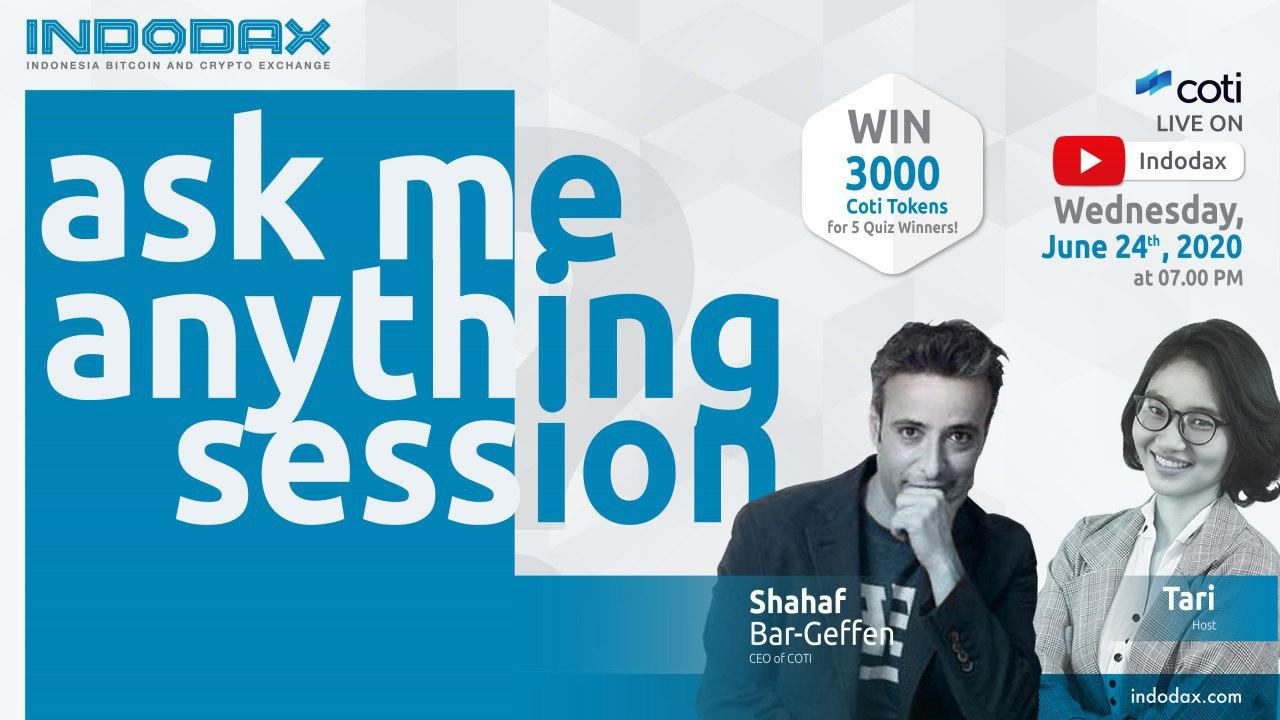 Halo Member Indodax,
YUK PELAJARI LEBIH DALAM TENTANG COTI!
Live di Youtube.com/Indodax
📆 BESOK, Rabu 24 Juni 2020
pukul 19.00 WIB
📈 Kita akan membahas lebih dalam tentang aset kripto COTI dengan Mr. Shahaf – CEO of COTI.
Ada 3000 COTI atau senilai 1 juta rupiah untuk 5 orang pemenang!
Gabung telegram grup t.me/indodax dan jangan sampai terlewat!
Salam,
Indodax – Indonesia Bitcoin & Crypto Exchange
~
Hello Indodax Member,
On Monday, 22 June 2020, from 00.00 – 00.30 WIB INDODAX will carry out system maintenance for approximately 30 minutes.
During this system maintenance process, the entire INDODAX system cannot be accessed, including www.indodax.com website, Indodax Bitcoin Wallet Application, and Indodax Mobile App.
It should be noted that the uncompleted Deposit and Withdraw process will resume after the maintenance is complete.
For further questions, please contact [email protected] or through the livechat feature on the Indodax.com website.
Regards,
Indodax – Indonesia Bitcoin & Crypto Exchange