Kini Anda Bisa Memperjualbelikan Waves di Indodax.com!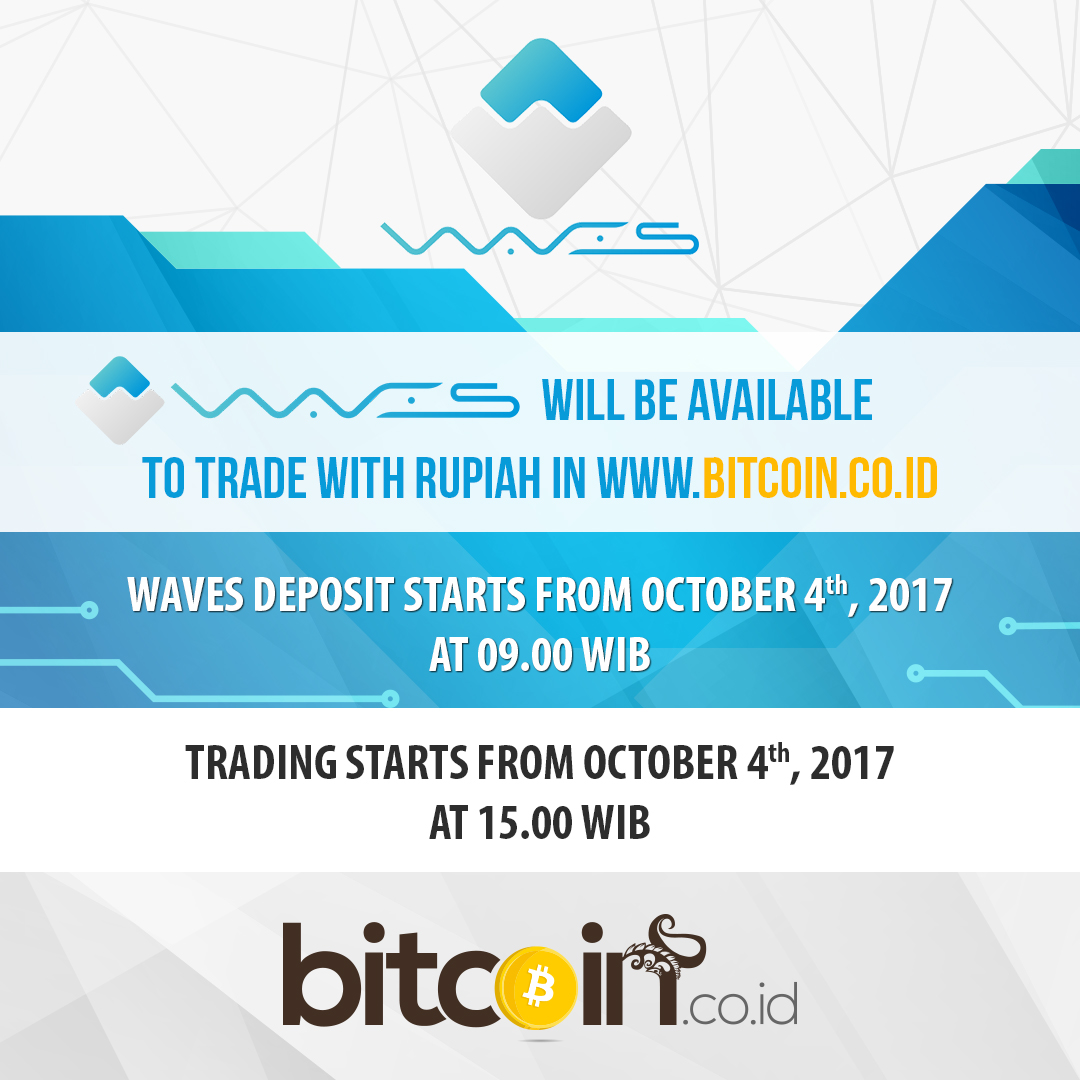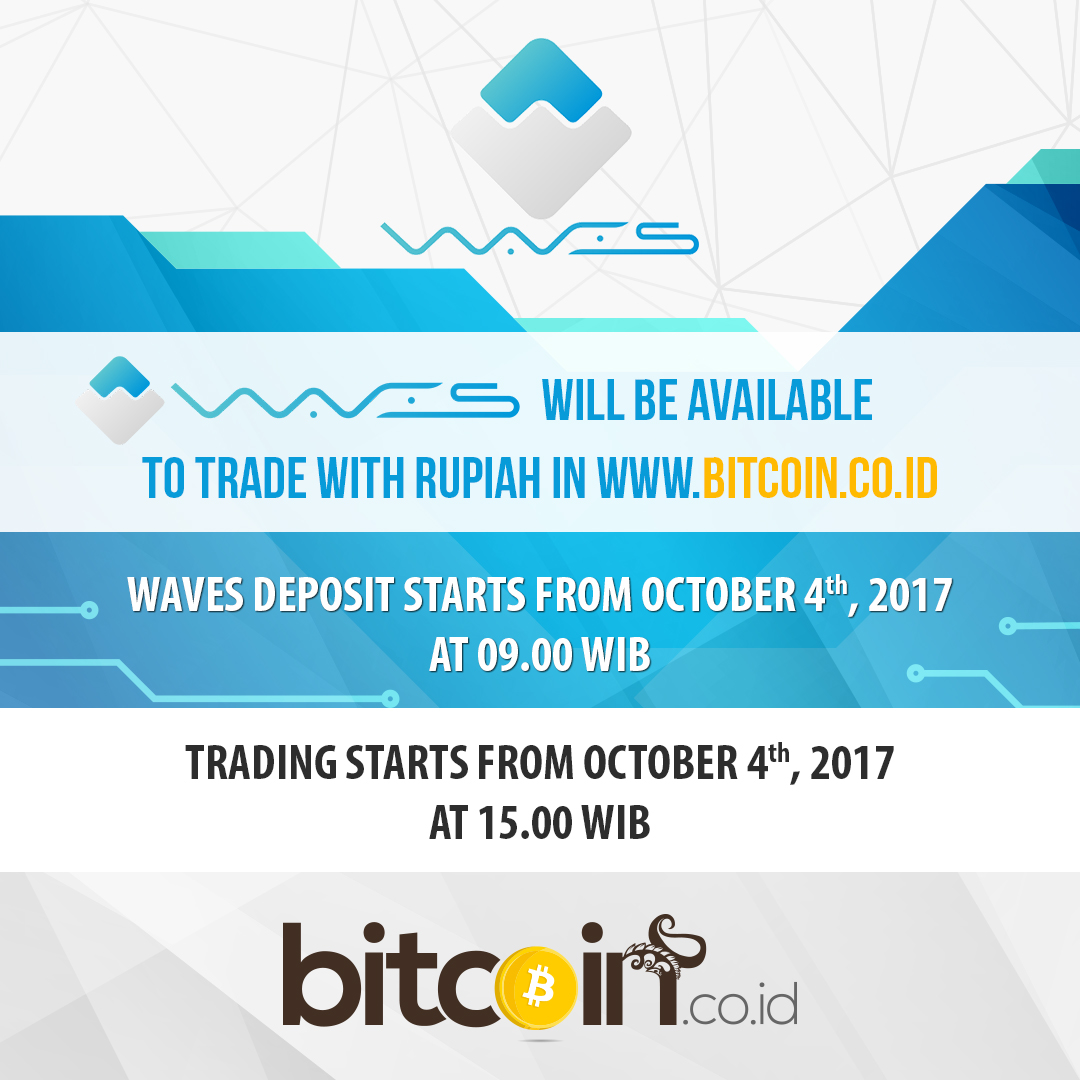 Halo, Bitcoiners!
Mulai pukul 15.00 WIB hari ini (04 Oktober 2017), Anda bisa jual-beli Waves dengan Rupiah di indodax.com! Fee untuk memperjualbelikan Waves dengan Rupiah sama seperti Bitcoin, yaitu 0.3% untuk market taker, dan 0% untuk market maker.
Waves dikatakan lebih unik daripada Bitcoin karena coin ini dapat digunakan untuk mengirimkan pesan dan juga memiliki exchanger terdesentralisasi yang disebut DEX. Lebih bagus dari Bitcoin, Waves dapat memproses ratusan transaksi dalam hitungan detik saja!
Ayo trading Waves sekarang juga! Segera log in ke www.indodax.com dan nikmati kemudahan trading cryptocurrency di bursa kami!
Salam profit,
PT. Bit Coin Indonesia
Hello, Bitcoiners!
Starting today, 04 October 2017 at 03.00 pm (GMT+7), you can trade Waves with Rupiah at www.indodax.com! Fee to trade Waves with Rupiah is similar to Bitcoin, which is 0.3% for market taker, and 0% for market maker.
Here's a little bit info about this cryptocurrency: Waves has a decentralized exchange called (DEX) and can also be used to send messages. Better than Bitcoin, Waves can process hundreds of transactions within seconds! Amazing, isn't it?
Start trading Waves now! Just log in to www.indodax.com and enjoy how easy it is to trade cryptocurrency in our exchange!
Thank you in advance for your cooperation,
indodax.com