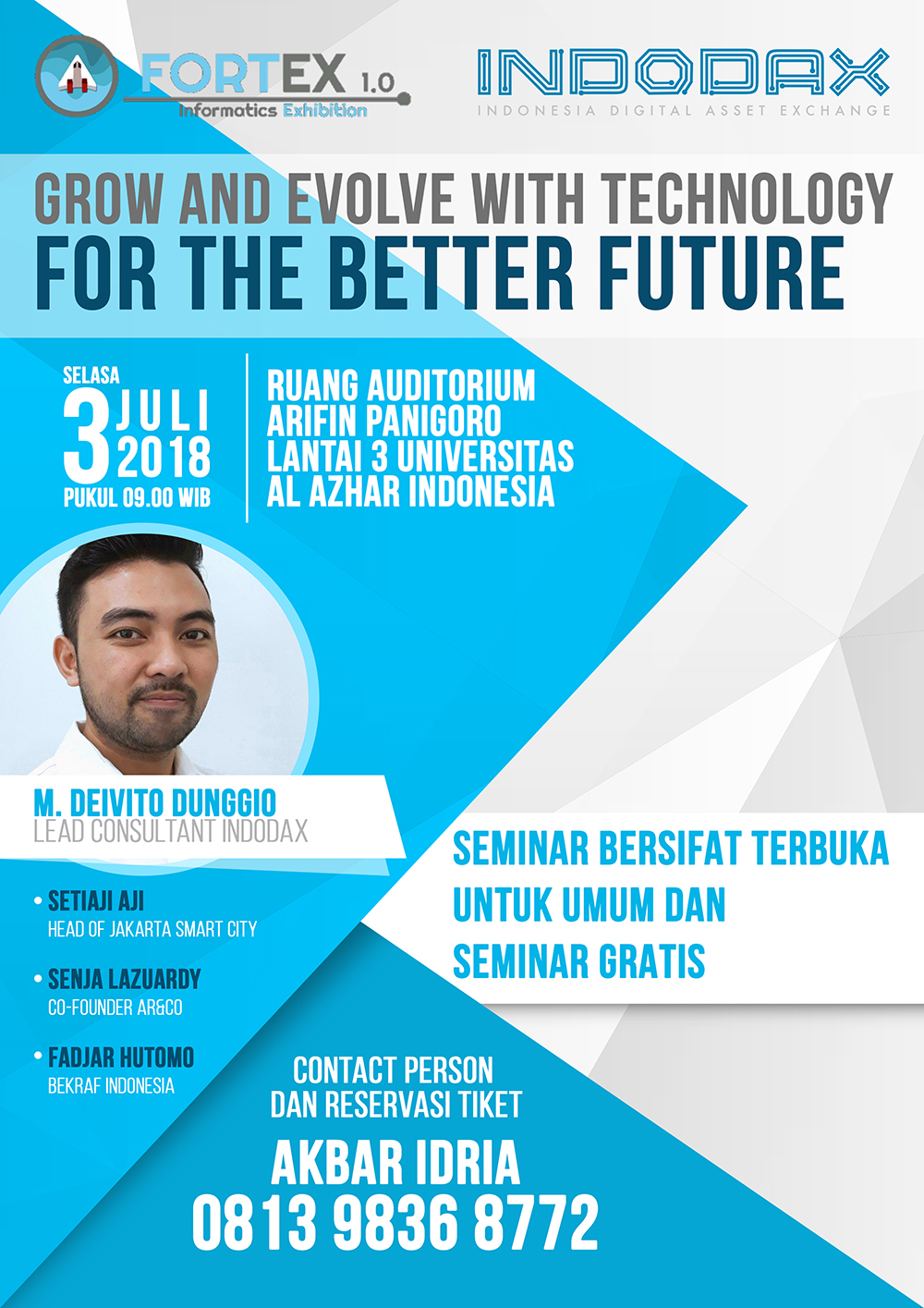 Halo Member Indodax,
Indodax.com dan beberapa pembicara lainnya mengisi seminar yang berjudul "Grow and Evolve with Technology for the Better Future". Berikut detail informasinya:
Hari/tanggal: Selasa, 3 Juli 2018
Waktu: 09.00 WIB – Selesai
Tempat: Ruang Auditorium Arifin Panigoro Lantai 3 Universitas Al Azhar Indonesia, Jl. Sisingamangaraja, Jakarta Selatan.
Daftar Pembicara :
– M. Deivito Dunggio, Lead Consultant Indodax
– Setiaji Aji, Head of Jakarta Smart City
– Senja Lazuardy, Co-Founder AR&Co
– Fadjar Hutomo, BEKRAF Indonesia
Contact person : Akbar Idria – 081 398 368 772
Seminar bersifat terbuka untuk umum dan gratis. Segera reservasi ya!
Salam,
INDODAX