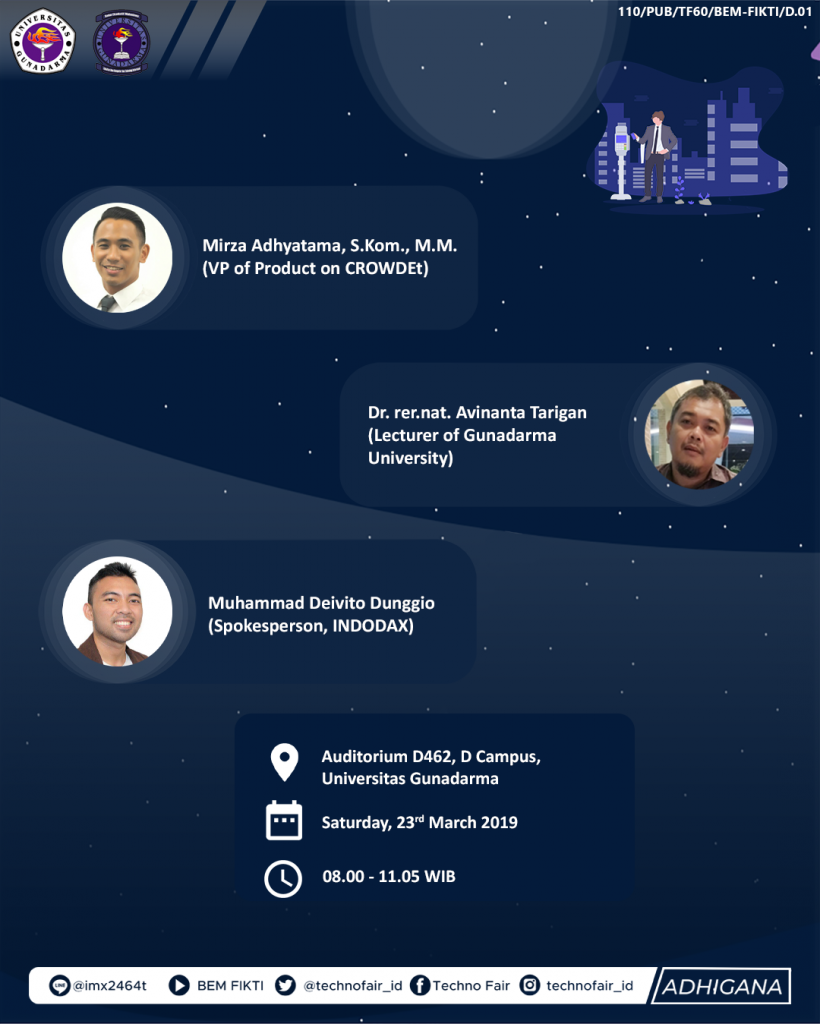 Halo Member Indodax,
Indodax akan hadir pada seminar "Innovation and Development of FinTech in The Industrial Revolution 4.0" yang akan dilaksanakan pada:
Hari, Tanggal : Sabtu, 23 Maret 2019
Waktu : 08.00 – 11.05 WIB
Tempat : Auditorium D462, Kampus D, Universitas Gunadarma, JL. Margonda Raya No.100, Pondok Cina, Beji, Kota Depok, JawaBarat, 16424
Pembicara :
M. Deivito Dunggio, Indodax Business Development Spokesperson
Mirza Adhyatama, Product Manager, PT IndoAlliz Perkasa Sukses
Avinanta Tarigan, Dosen Universitas Gunadarma
HTM : Rp 30.000,- *Tiket dijual On The Spot
Acara ini terbuka untuk umum. Segera reservasi dan dapatkan tiket Anda pada kontak berikut ini.
Contact person :
IDLine : irfanndha_11
WhatsApp : 0822-8452-5646.
Reservasi Tiket :
IDLine : Mirakrtika
WhatsApp : 0838-7315-3234
Sampai jumpa di Kota Depok!
Salam,
Indodax