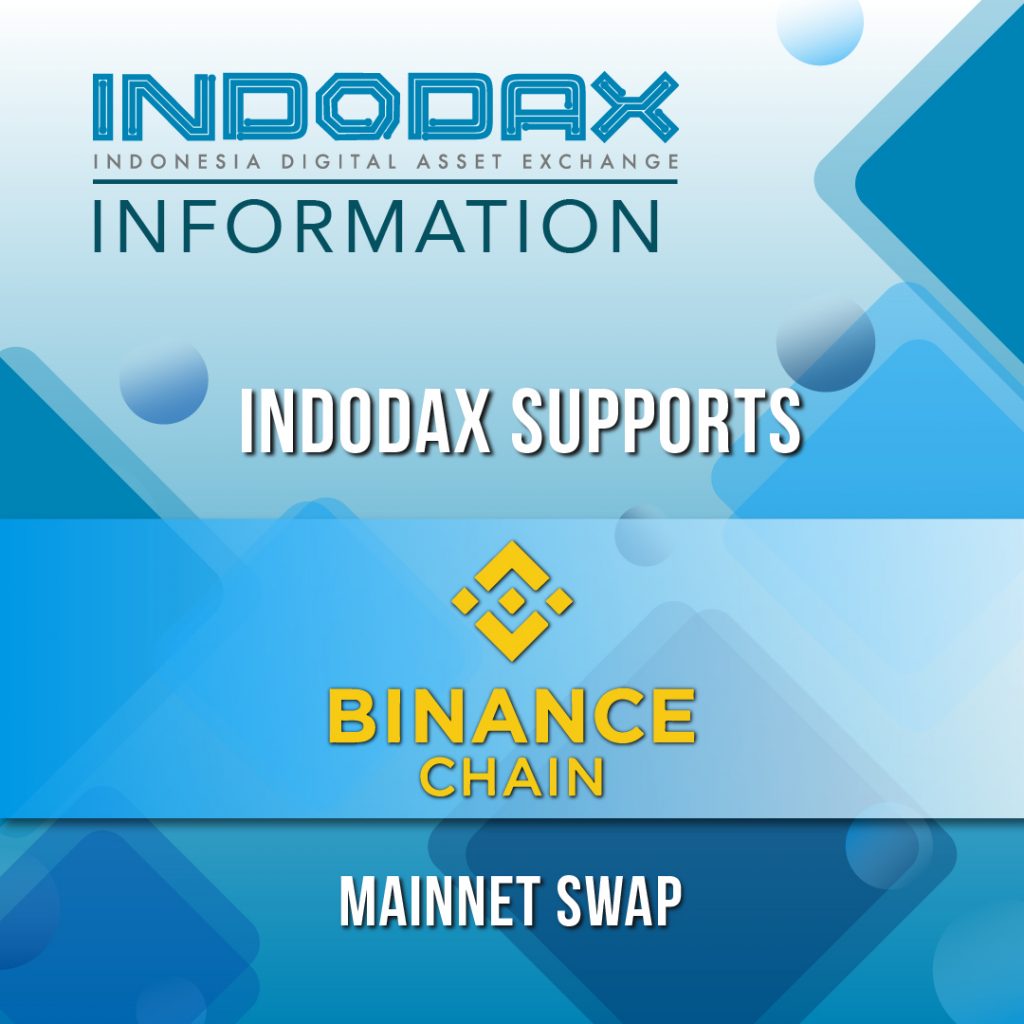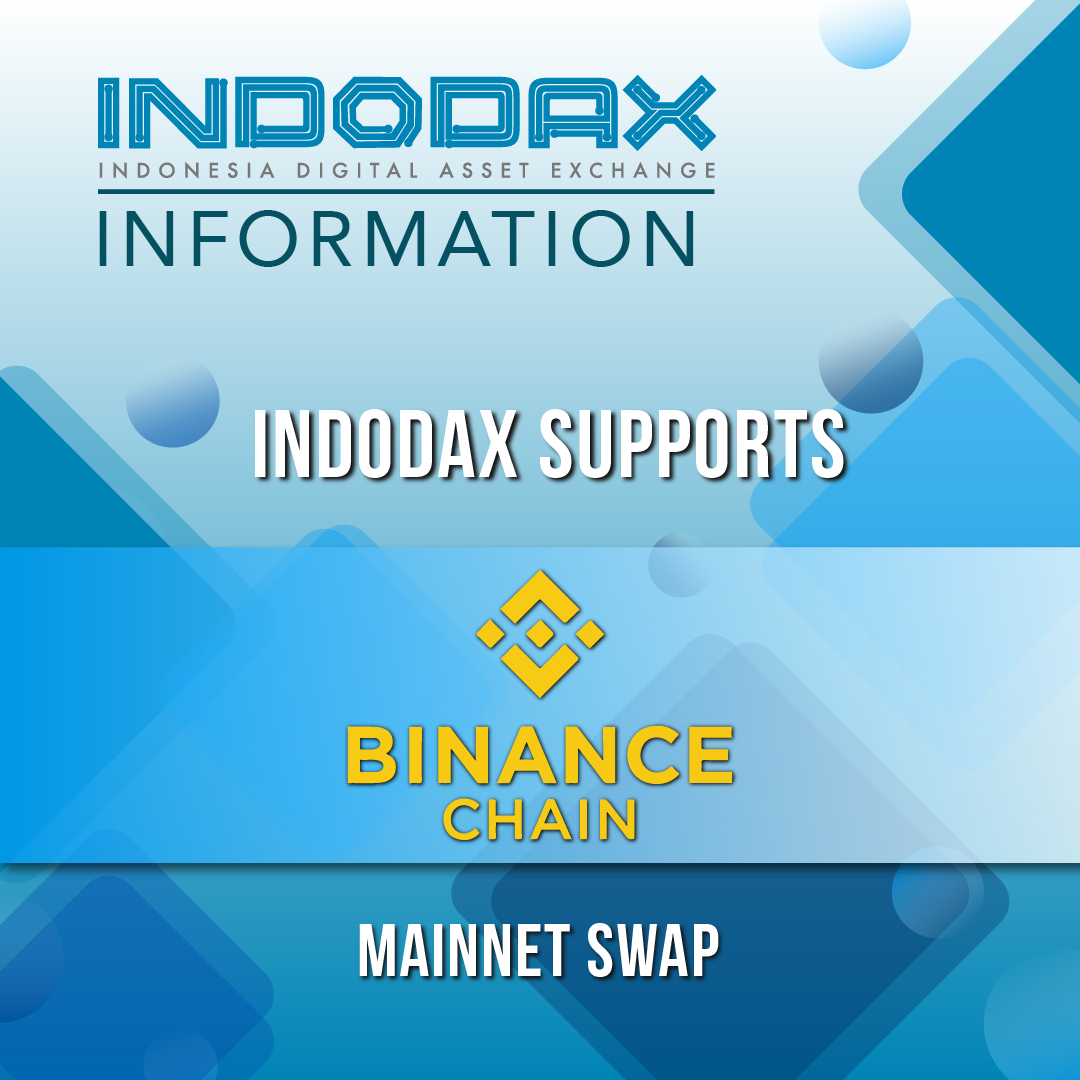 For English version please see below.
Halo Member Indodax,
Sebagai lanjutan dari pengumuman mengenai Binance Mainnet Swap, melalui artikel ini kami menginformasikan bahwa Indodax mendukung transisi Mainnet Binance Chain.
Perlu dicatat bahwa Binance DEX dibangun di atas Binance Chain dengan token Binance Coin (BNB).
Binance Chain menggunakan Delegated Byzantine Fault Tolerance (dBFT) sebagai mekanisme konsensusnya.
Untuk mengetahui informasi lebih detail mengenai transisi Binance Chain Mainnet, silakan kunjungi blog Binance.
Apabila Anda memiliki pertanyaan, silakan hubungi [email protected] atau melalui fitur livechat di website Indodax.com.
Salam,
Indodax
~
Dear Indodax Members,
Following the announcement of Mainnet Swap that has been reported on our blog on 24th April 2019, through this article Indodax will convey our support for Mainnet Swap.
It should be noted Binance DEX is built on top of Binance Chain with a native Binance Coin (BNB) token. Binance Chain uses Delegated Byzantine Fault Tolerance (dBFT) as its consensus mechanism.
For more information about the Binance Chain Mainnet transition, you may read the following articles on Binance blog.
If you have any questions, please contact us through [email protected] or the live-chat feature on the Indodax.com website.
Regards,
Indodax