Indodax Resmi Terdaftar di BAPPEBTI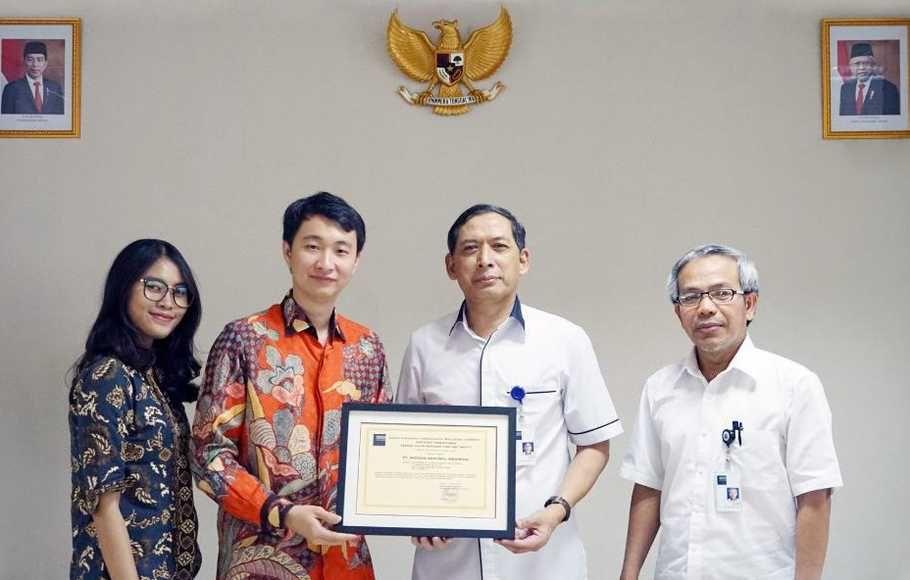 [For English Version See Below]
Halo, Member Indodax.
Sebagai bentuk komitmen Indodax untuk terus melakukan inovasi dan tetap sejalan dengan aturan pemerintah, kini Indodax secara resmi sudah terdaftar di BAPPEBTI (Badan Pengawas Perdagangan Berjangka Komoditi) per tanggal 29 Januari 2020, NOMOR 002/BAPPEBTI/CP-AK/01/2020.
Setelah sebelumnya Indodax juga telah mendapatkan 2 sertifikasi ISO sekaligus yaitu 9001: 2015 dan 27001: 2013.
Salam,
Indodax – Indonesia Bitcoin & Crypto Exchange
Hello, Member Indodax.
As a form of Indodax commitment continue to innovate and remain in line with government regulations, Indodax is now officially registered at the BAPPEBTI (Commodity Futures Trading Regulatory Agency) as of January 29, 2020,
NUMBER 002 / BAPPEBTI / CP-AK / 01/2020.
Previously, Indodax also received 2 ISO certifications at the same time, namely 9001: 2015 and 27001: 2013.
Regards,
Indodax – Indonesia Bitcoin & Crypto Exchange