GET 50% TRADING FEE DISCOUNT WHEN USING TEN TOKEN!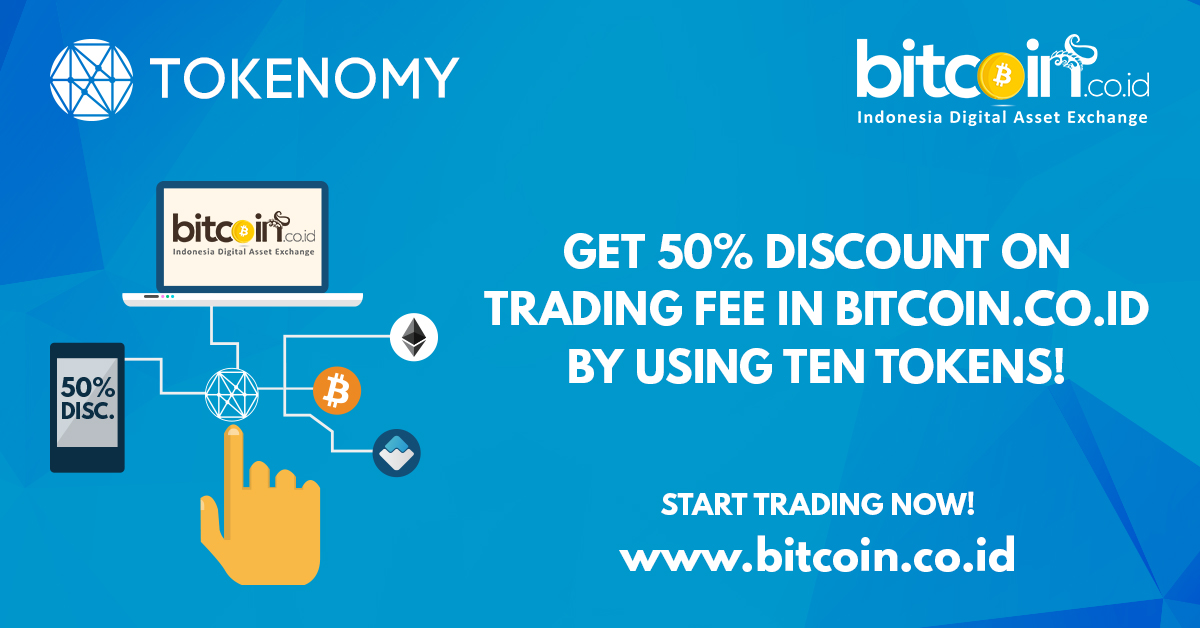 For English Version, read below.
Halo, Bitcoiners!
Ada kabar baik untuk keluarga besar Indodax! Indodax.com kini berkolaborasi dengan TOKENOMY untuk memberikan potongan biaya transaksi sebesar 50% kepada seluruh pengguna VIP. Diskon ini bisa Anda dapatkan dengan menggunakan token TEN dan bisa diaplikasikan setiap kali Anda membeli atau menjual aset digital di platformIndodax.com. Berdagang aset digital tidak pernah semurah dan semudah ini sebelumnya!
Kunjungi www.indodax.com untuk memulai trading Anda. Jika Anda ingin mendapatkan beberapa token TEN, Anda dapat membelinya dengan mengunjungi situs web ini:www.tokenomy.com
Terima kasih atas perhatian Anda. Happy trading, Bitcoiners!
---
Hello, Bitcoiners!
We are excited to announce the benefit of our collaboration with TOKENOMY. You can get 50% discount on your trading fee everytime you buy or sell cryptocurrencies onIndodax.com platform by using TEN tokens. Trading cryptocurrencies have never been this cheap and easy!
Visit www.indodax.com to start your trading. If you want to get some TEN tokens, you can buy them by going through this website: www.tokenomy.com
Thank you for your attention. Happy trading, Bitcoiners!