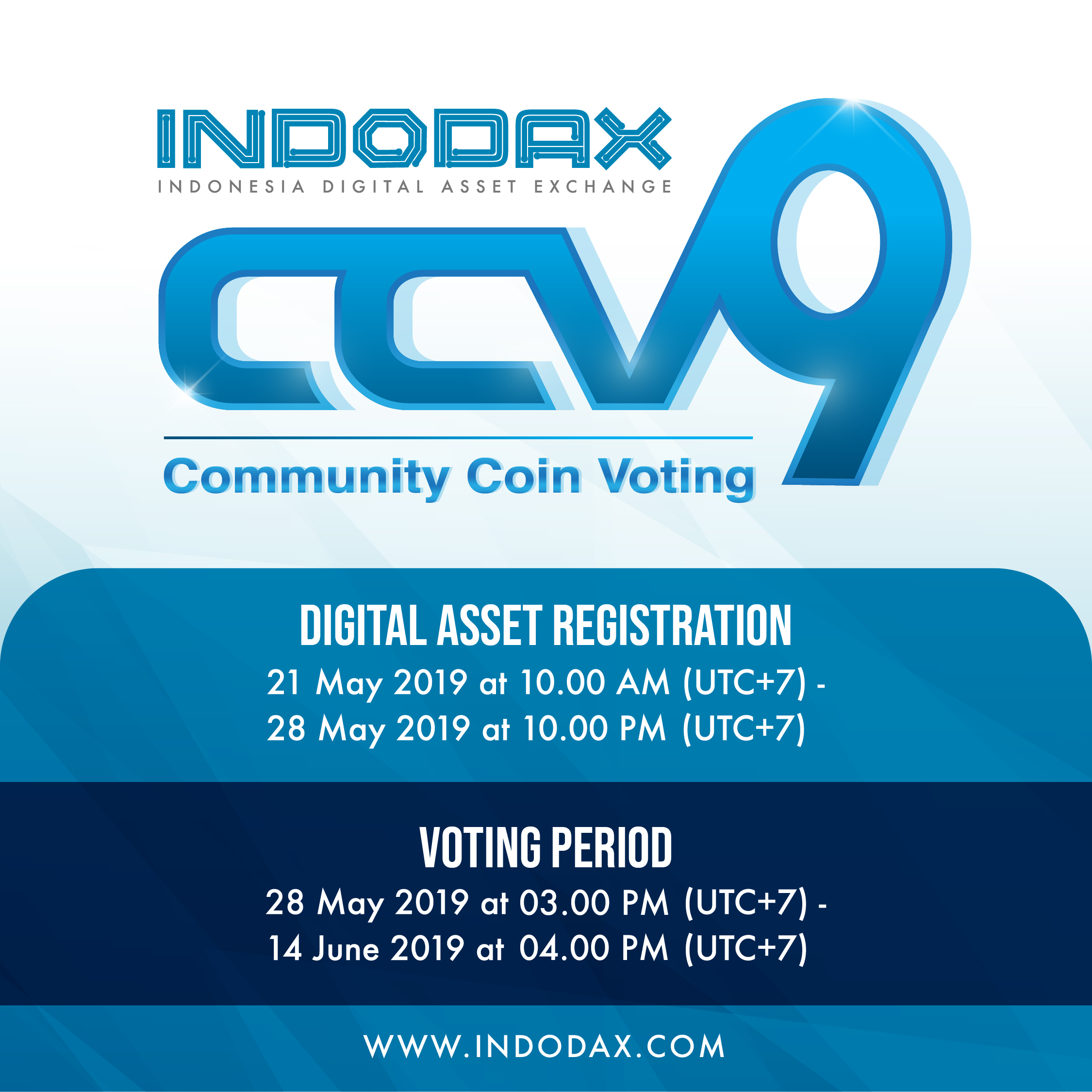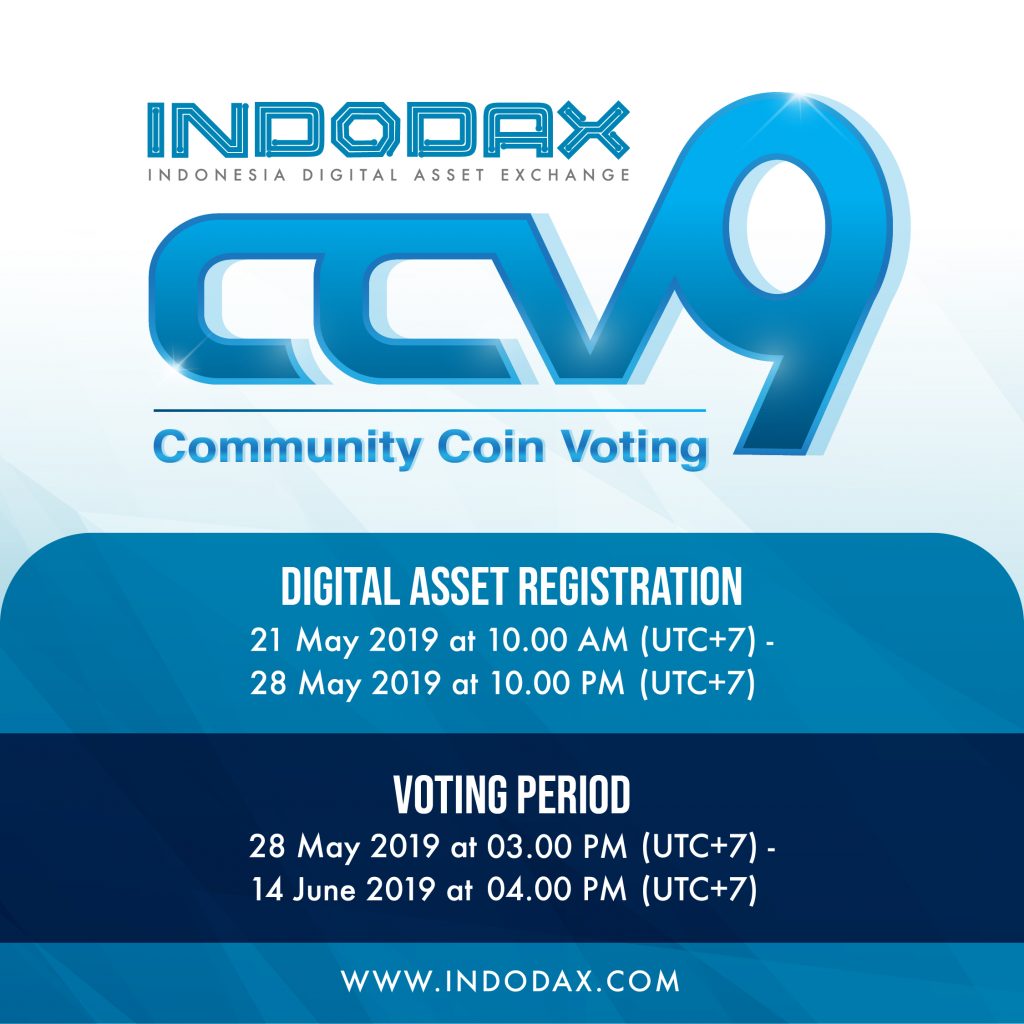 For English Version See Below
Halo Member Indodax,
Community Coin Voting hadir kembali di Indodax! Program ini merupakan bagian dari komitmen Indodax dalam memberikan kesempatan pada komunitas untuk ikut berpartisipasi memilih aset digital yang ingin ditransaksikan.
Community Coin Voting 9 akan berlangsung pada:
Periode Pendaftaran
Tanggal 21 Mei 2019 pukul 10.00 WIB – 28 Mei 2019 pukul 10.00 WIB
Periode Voting
Tanggal 28 Mei 2019 pukul 15.00 WIB – 14 Juni 2019 pukul 16.00 WIB
Cara mendaftarkan aset digital:
Siapkan detail project aset digital yang ingin di daftarkan seperti logo, deskripsi, whitepaper, team, dsb.
Login pada akun Indodax Anda
Pilih menu Community Coin Voting
Klik Submit a Coin/Token
Isikan form yang tersedia
Klik Submit New Coin/Token
Segera daftarkan dan dukung aset digital favorit Anda pada program Community Coin Voting 9 untuk dapat terdaftar dan diperdagangkan pada market Indodax.com.
Informasi dan aturan lengkap Community Coin Voting, kunjungi halaman berikut.
Salam,
Indodax
~

Hello Indodax Member,
Community Coin Voting is back! This program is a part of our commitment to give a chance for communities to participate in deciding which digital asset they want to trade in Indodax.
Community Coin Voting 9 details:
Digital Asset Registration
21 May 2019 at 10.00 AM (UTC +7) – 28 May 2019 at 10.00 AM (UTC +7)
Voting Period
28 May 2019 at 03.00 PM (UTC+7) – 14 June 2019 at 04.00 PM (UTC +7)
How to register digital asset:
Please provide details of digital asset project such as logo, description, whitepaper, team, etc
Login to your Indodax account
Choose Community Coin Voting menu
Click Submit a Coin/Token
Fill the form
Click Submit New Coin/Token
Register and support your favorite digital asset on Community Coin Voting 9 to be traded in Indodax.com marketplace.
For more information, visit this link.
Regards,
Indodax