Bitcoin Gold tersedia di Indodax.com!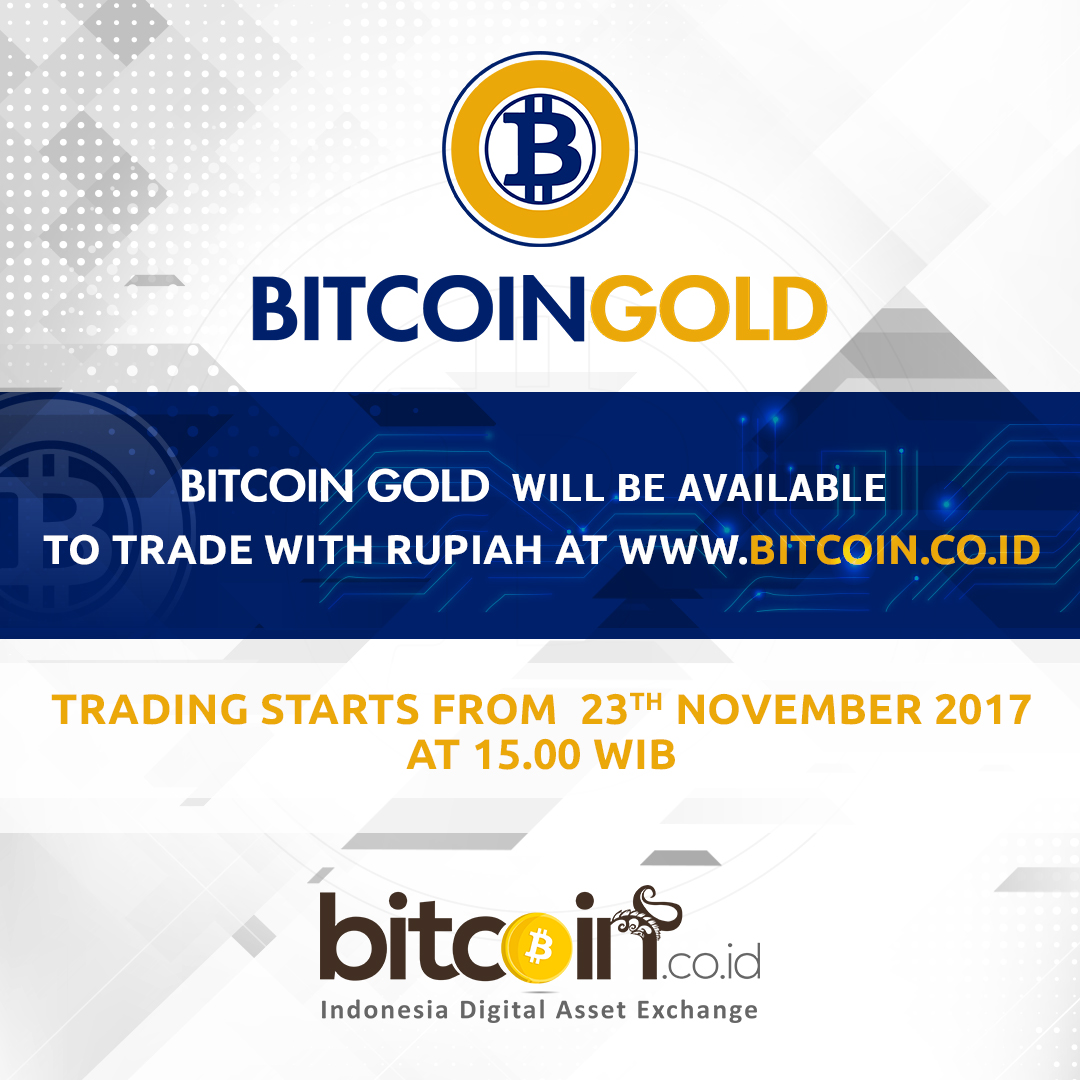 Halo, Bitcoiners!
Hari Kamis, tanggal 23 November 2017  pukul 15.00 WIB, Anda bisa jual-beli Bitcoin Gold (BTG) dengan Rupiah di Indodax.com! Fee untuk memperjualbelikan Bitcoin Gold dengan Rupiah sama seperti Bitcoin, yaitu 0.3% untuk market taker, dan 0% untuk market maker.
Bitcoin Gold (BTG) merupakan hasil hardfork pada tanggal 24 Oktober 2017 lalu.
Ayo trading Bitcoin Gold sekarang juga! Segera log in ke www.Indodax.com dan nikmati kemudahan trading cryptocurrency di bursa kami!
Salam profit,
PT. Bit Coin Indonesia
Hello, Bitcoiners!
Starting in Thursday, on 24 November 2017 at 3.00 PM (GMT+7), you can trade Bitcoin Gold (BTG) with Rupiah at www.Indodax.com! Fee to trade Bitcoin Gold with Rupiah is similar to Bitcoin, which is 0.3% for market taker, and 0% for market maker.
Bitcoin Gold (BTG) is a result from hard fork on 24th October 2017 ago.
Start trading Bitcoin Gold now! Just log in to www.Indodax.com and enjoy how easy it is to trade cryptocurrency in our exchange!
Thank you in advance for your cooperation,
Indodax.com