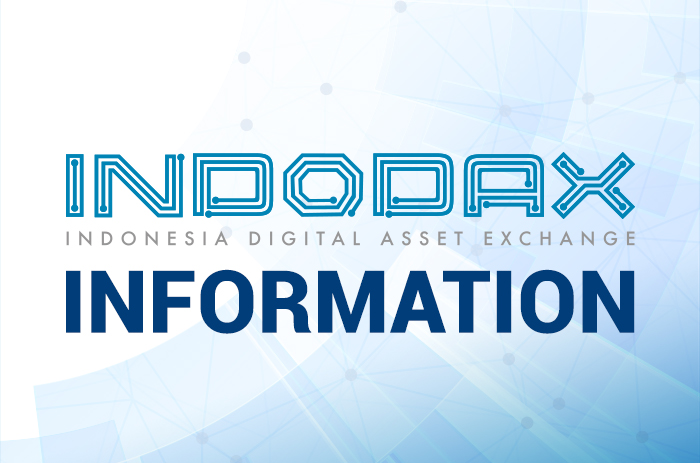 For English version see below
Halo Member Indodax,
Indodax ingin mengkonfirmasi dukungan untuk hard fork Bitcoin Cash yang akan datang. Silakan cek informasi dibawah ini mengenai hardfork. Kami akan terus memberikan update di social media resmi Indodax apabila ada perubahan.
Bitcoin Cash (BCH) Hardfork
Snapshot dari semua saldo Bitcoin Cash akan dilakukan pada UNIX time1542300000, Kamis, 15 November 2018 pukul 23:40:00 WIB (UTC+7).
Selama periode hardfork, wallet untuk deposit/penarikan Bitcoin Cash akan ditangguhkan pada Rabu, 14 November pukul 15.00 WIB.
Kami juga akan membekukan aktivitas trading Bitcoin Cash untuk sementara pada Rabu, 14 November pukul 15.00 WIB
Saat ini Indodax terus mengikuti perkembangan fork tersebut. Apabila proses hardfork lancar dengan adanya replay protection, maka Indodax akan support terhadap kedua fork chain. Namun jika tidak ada replay protection, Indodax akan menunggu siapa chain pemenang dengan mayoritas miner.
Segala transaksi Anda yang dilakukan pada saat penangguhan, akan normal kembali saat penangguhan selesai.
Kami akan umumkan pers release kembali apabila proses snapshot telah selesai untuk memberikan informasi terkait deposit, withdraw, dan trading Bitcoin Cash pada Indodax.
Terima kasih atas perhatian Anda.
Salam,
Indodax
Hello Indodax Member,
With this information, Indodax would like to confirm support for upcoming Bitcoin Cash hardfork. Please check this information below about hardfork. We will keep updating in our social media if there's any change.
Bitcoin Cash (BCH) Hardfork
Snapshot from all Bitcoin Cash balance will be taken at UNIX time 1542300000, Thursday, November 15, 2018 at 11.40.00 PM (UTC+7)
During hardfork period, wallet for deposit/withdraw Bitcoin Cash will be suspended from Wednesday, November 14, 2018 at 03.00 PM (UTC+7)
We will temporarily freeze Bitcoin Cash trading activity from Wednesday, November 14, 2018 at 03.00 PM (UTC+7)
Currently, Indodax continues to keep up with the development of the fork. If the hard fork process is success with the replay protection, Indodax will support both fork chains. But if there is no replay protection, Indodax will wait for the chain winner with the majority of miners.
All your transactions made during freezing time, will be normal again when the suspension is complete.
We will make an announcement again if the snapshot process has finished in order to provide information about Bitcoin Cash deposit, withdraw, and trading on Indodax.
Thank you for your attention.
Regards,
Indodax