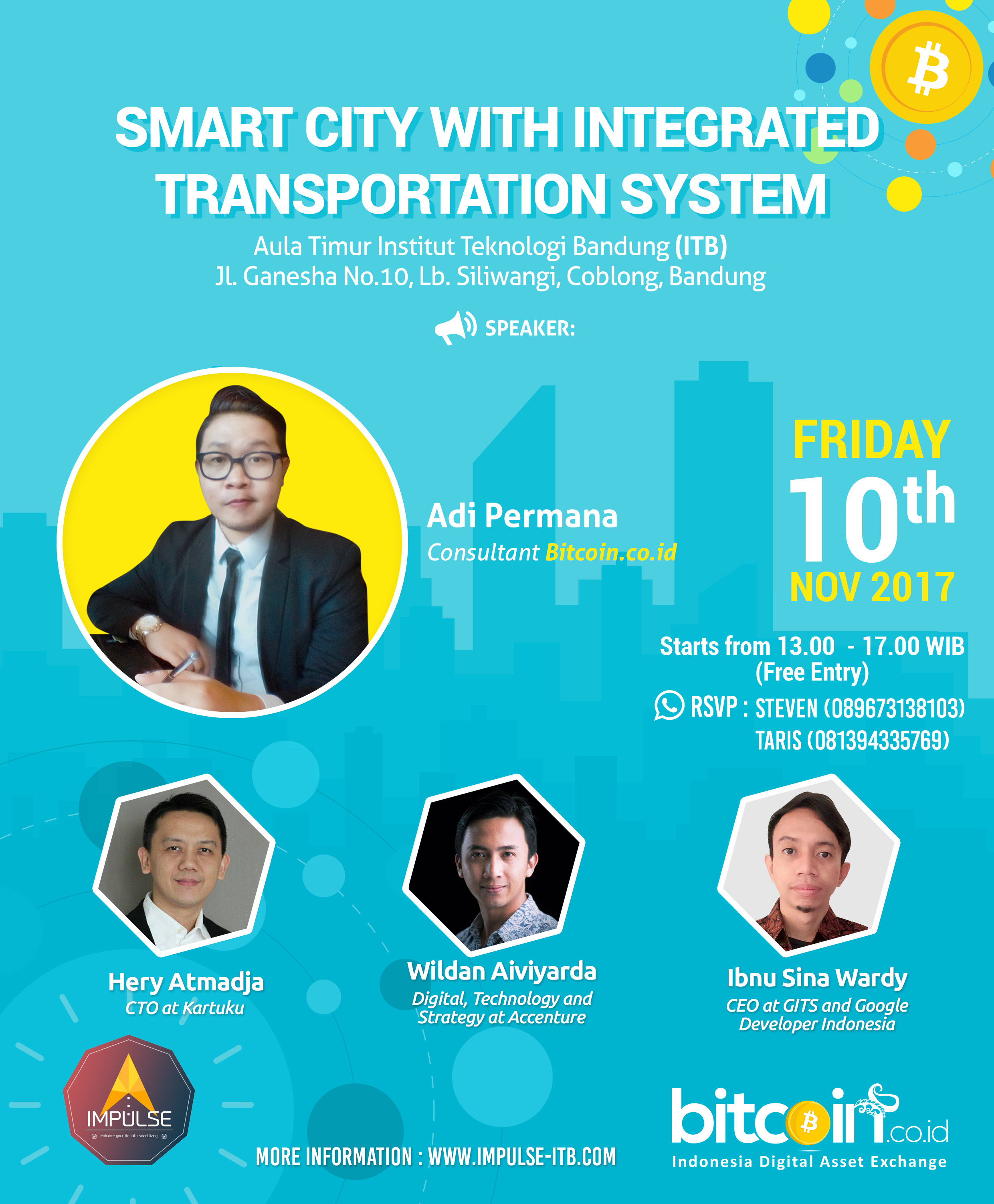 Halo Bitcoiners!
Indodax.com akan hadir kembali di Bandung, kami akan membawakan seminar yang berjudul "Smart City with Integrated Transportation System". Seminar ini diisi oleh beberapa pembicara selain Indodax.com. Informasi seminar sebagai berikut:
Adi Permana – Consultant Indodax.com
Wildan Aiviyarda – Digital, Technology and Strategy at Accenture
Hery Atmadja – CTO at Kartuku
Ibnu Sina Wardy – CEO at GITS and Google Developer Indonesia
Seminar ini terbuka untuk umum dan tidak dipungut biaya apapun. Untuk itu mari ajak kerabat Anda untuk hadir, agar mereka tahu juga mengenai Bitcoin dan teknologi Blockchain.
Sampai jumpa di Bandung, Bitcoiners!