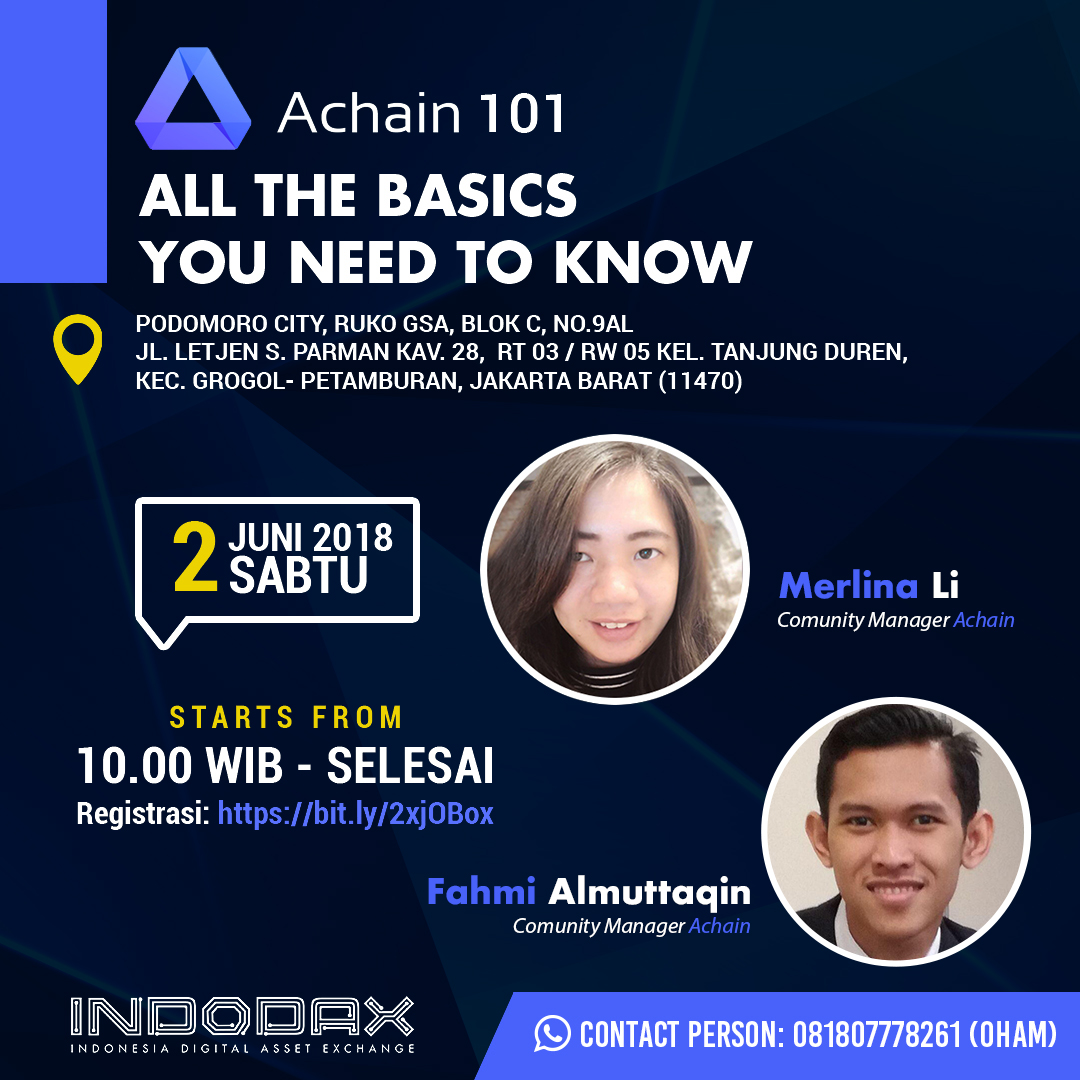 Halo member Indodax,
Ingin mengetahui lebih banyak lagi mengenai Achain? Yuk ikuti seminar yang berjudul "Achain 101: All the Basics You Need to Know" Berikut detail informasinya:
Pembicara:
Merlina Li, Community Manager Achain
Fahmi Almuttaqin, Community Manager Achain
Hari/tanggal: Sabtu, 02 Juni 2018
Waktu: 10:00 WIB -Selesai
Tempat: Kantor Indodax.com Jakarta Barat, Podomoro City, Ruko GSA, Blok C, no.9AL Jl. Letjen S. Parman kav. 28, RT 03 / RW 05, Jakarta Barat.
Silakan registrasi melalui link berikut ini: https://bit.ly/2xjOBox. Jika ada pertanyaan silakan hubungi Oham 081807778261. Acara ini gratis dan tempat terbatas. Jangan lupa ajak kerabat Anda!
Salam,
INDODAX