Indodax Support Mainnet Swap Gard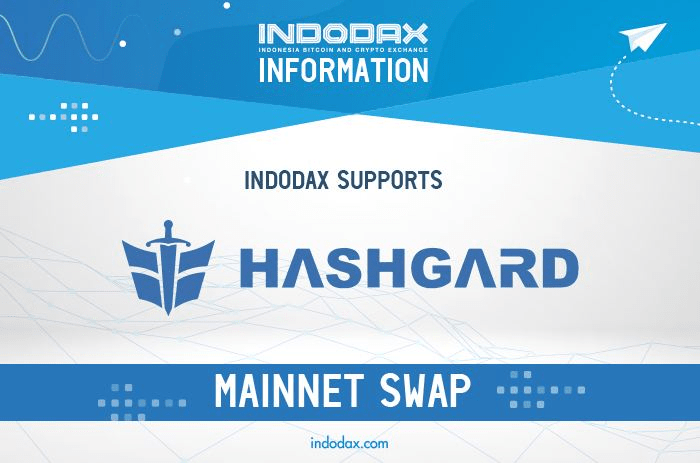 Indodax Support Mainnet Swap Gard
[For English Version See Below]
Halo Member Indodax,
Sebagai salah satu marketplace yang menyediakan GARD, Indodax akan mendukung Mainnet Swap GARD. Semua GARD yang berbasis ERC20 akan diganti ke GARD dengan basis jaringan GARD.
Proses migrasi akan berlangsung pada hari Jumat, 9 Oktober 2020 pukul 00:00 WIB – Sabtu, 10 Oktober 2020 pukul 00.00 WIB. Selama proses migrasi GARD, trading, deposit dan withdraw GARD akan ditutup sementara. Market jual/beli GARD/USDT tidak tersedia selama proses mainnet berlangsung. Trading, deposit dan withdraw GARD akan dibuka kembali setelah mainnet selesai dilakukan.
Sesuai dengan pedoman yang telah diberikan oleh pihak GARD, setelah mainnet swap, denominasi setiap GARD akan menjadi 10X lebih besar dari GARD sebelum dilakukannya mainnet swap. Hasilnya, saldo GARD yang ada dalam wallet akan 10X lebih kecil dari jumlah sebelumnya. Namun, persentase saldo pengguna terkait dengan total pasokan GARD akan tetap sama.
Bagi member yang akan withdraw GARD berbasis ERC20 silakan melakukan withdraw sebelum proses mainnet swap dilakukan. Setelah proses migrasi selesai, GARD yang berbasis ERC20 tidak dapat di depositkan ke wallet Indodax.
Apabila Anda memiliki pertanyaan lebih lanjut, silakan hubungi [email protected] atau melalui Call Center kami 021-50525588.
Salam,
INDODAX – Indonesia Bitcoin & Crypto Exchange
Hello Indodax Member
As one of the marketplaces that provide GARD, Indodax will support GARD Mainnet Swap. All ERC20-based GARD will be replaced into GARD network-based GARD.
The migration process will take place on Friday, October 9th, 2020 at 00:00 WIB to Saturday, October 10th, 2020 at 00.00 WIB. During the GARD migration process, all trading, deposit, and withdraw activities of GARD will be temporarily closed. GARD/USDT buy/sell market will also not be available during the mainnet process. All GARD transactions will be available after the mainnet process has been completed.
In accordance with the GARD guidelines, the denomination of each GARD after the mainnet swap will be 10X greater than the GARD before the mainnet swap. As a result, the GARD balance in your wallet will be 10X smaller than the previous amount. However, the percentage of user balance in relation to the total supply of GARD will remain the same.
Members who wish to withdraw ERC20-based GARD may proceed to withdraw before the mainnet swap is being processed. After the migration process is complete, ERC20-based GARD cannot be deposited into the Indodax wallet.
If you have further questions, please contact [email protected] or through our Call Center at 021-50525588.
Regards,
INDODAX – Indonesia Bitcoin & Crypto Exchange