Indodax Maintenance Information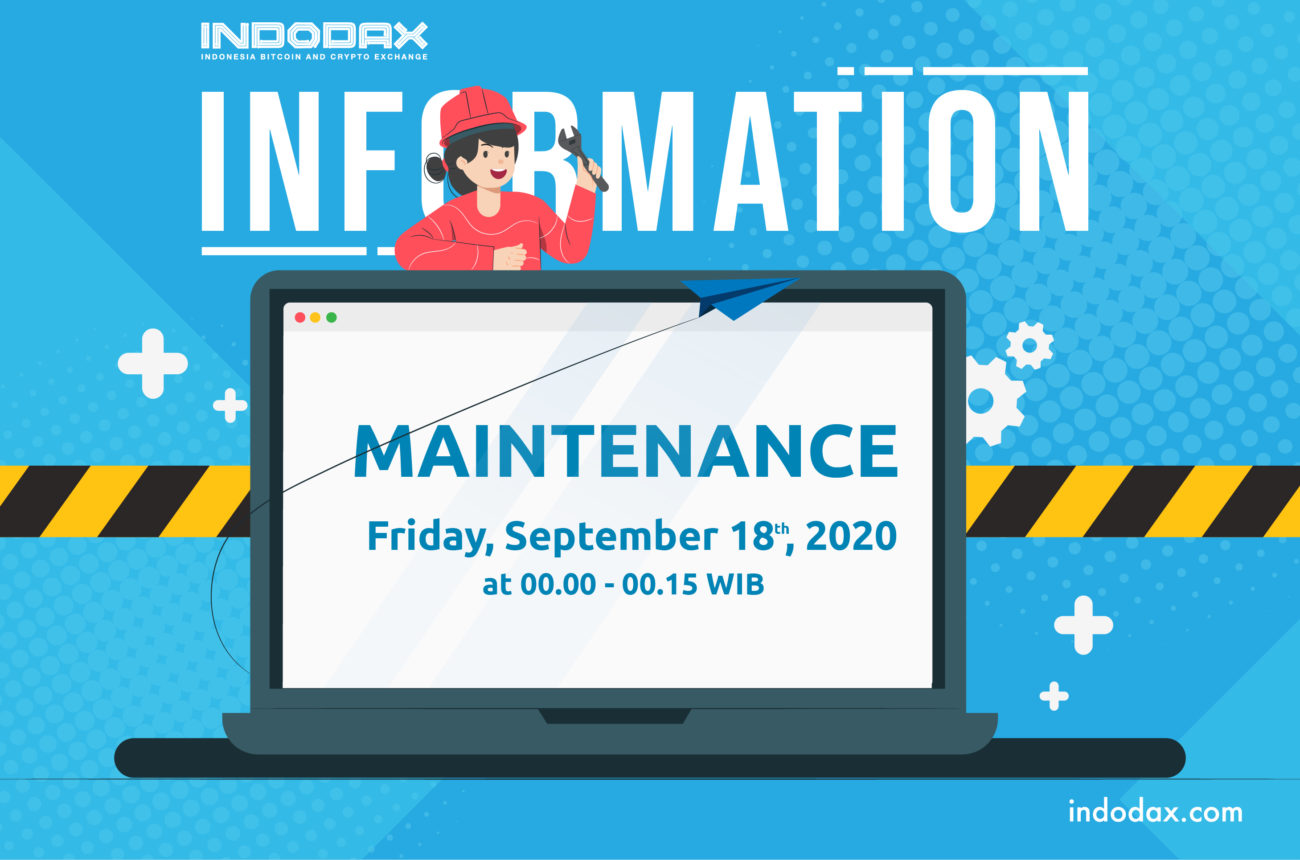 [For English Version See Below]
Halo Member Indodax,
Pada hari Jumat tanggal 18 September 2020, mulai pukul 00.00 – 00.15 WIB INDODAX akan melakukan pemeliharaan sistem selama kurang lebih 15 menit.
Selama proses pemeliharaan sistem ini berlangsung seluruh sistem INDODAX tidak dapat diakses, termasuk didalamnya Website indodax.com, bitcoin.co.id, Aplikasi Dompet Bitcoin Indodax, dan Indodax Mobile App.
Perlu diperhatikan bahwa proses Deposit dan Withdraw yang belum selesai akan dilanjutkan kembali setelah pemeliharaan sistem ini selesai.
Apabila Anda memiliki pertanyaan lebih lanjut, silakan hubungi [email protected] atau melalui Call Center kami 021-50525588.
Salam,
Indodax – Indonesia Bitcoin & Crypto Exchange
~
Hello Indodax Member,
On Friday, September 18, 2020, from 00.00 – 00.15 WIB INDODAX will carry out system maintenance for approximately 15 minutes.
During this system maintenance process, the entire INDODAX system cannot be accessed, including indodax.com and bitcoin.co.id website, Indodax Bitcoin Wallet Application, and Indodax Mobile App.
It should be noted that the uncompleted Deposit and Withdraw process will resume after the maintenance is complete.
For further questions, please contact [email protected] or through our Call Center 021-50525588.
Regards,
Indodax – Indonesia Bitcoin & Crypto Exchange