Discontinuation of BTT Airdrop for TRX Holders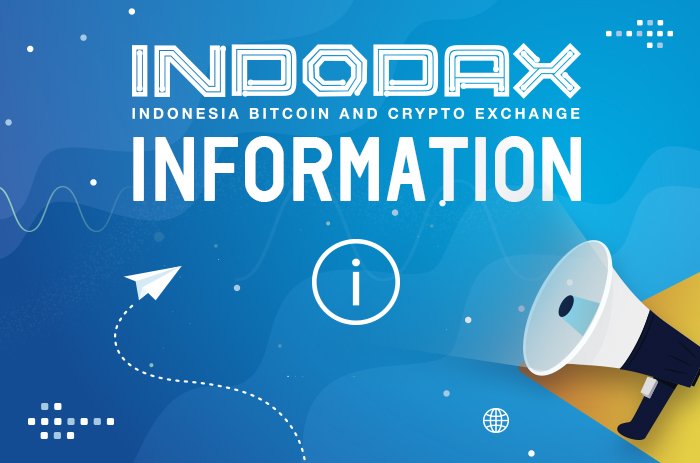 [For English Version See Below]
Halo member Indodax,
Berdasarkan pengumuman resmi BitTorrent (BTT), Airdrop BTT bulanan untuk pemegang TRX telah berakhir.
Member yang memiliki TRX di Indodax tidak akan lagi menerima airdrop BTT.
Dimulai dari 11 Maret 2019 hingga 11 Mei 2020, BTT telah menyelesaikan 16 putaran Airdrop kepada pemegang TRX, membagikan total 25.987.500.000 BTT.
Rincian lebih lanjut akan dirilis oleh BitTorrent Foundation dalam waktu dekat.
Klik tautan berikut untuk informasi lebih lanjut mengenai pengumuman Akhir airdrop BTT untuk pemegang TRX.
https://medium.com/@BitTorrent/announcing-the-end-of-btt-airdrops-to-trx-holders-d6bf89327e0b
Apabila Anda memiliki pertanyaan lebih lanjut, silakan hubungi [email protected] atau melalui Call Center kami 0361-3352133
Salam,
Indodax – Indonesia Bitcoin & Crypto Exchange
~
Hello Indodax member,
Based on the official BitTorrent (BTT) announcement, the monthly BTT Airdrop for TRX holders has ended.
Members who have TRX at Indodax will no longer receive BTT airdrops.
Starting from 11 March 2019 to 11 May 2020, BTT has completed 16 rounds of Airdrop to TRX holders, distributing a total of 25,987,500,000 BTT.
Further details will be released by the BitTorrent Foundation in the near future.
Click the following link for more information regarding the announcement of the BTT airdrop Final for TRX holders.
https://medium.com/@BitTorrent/announcing-the-end-of-btt-airdrops-to-trx-holders-d6bf89327e0b
If you have further questions, please contact [email protected] or through our Call Center 0361-3352133
Regards,
Indodax – Indonesia Bitcoin & Crypto Exchange