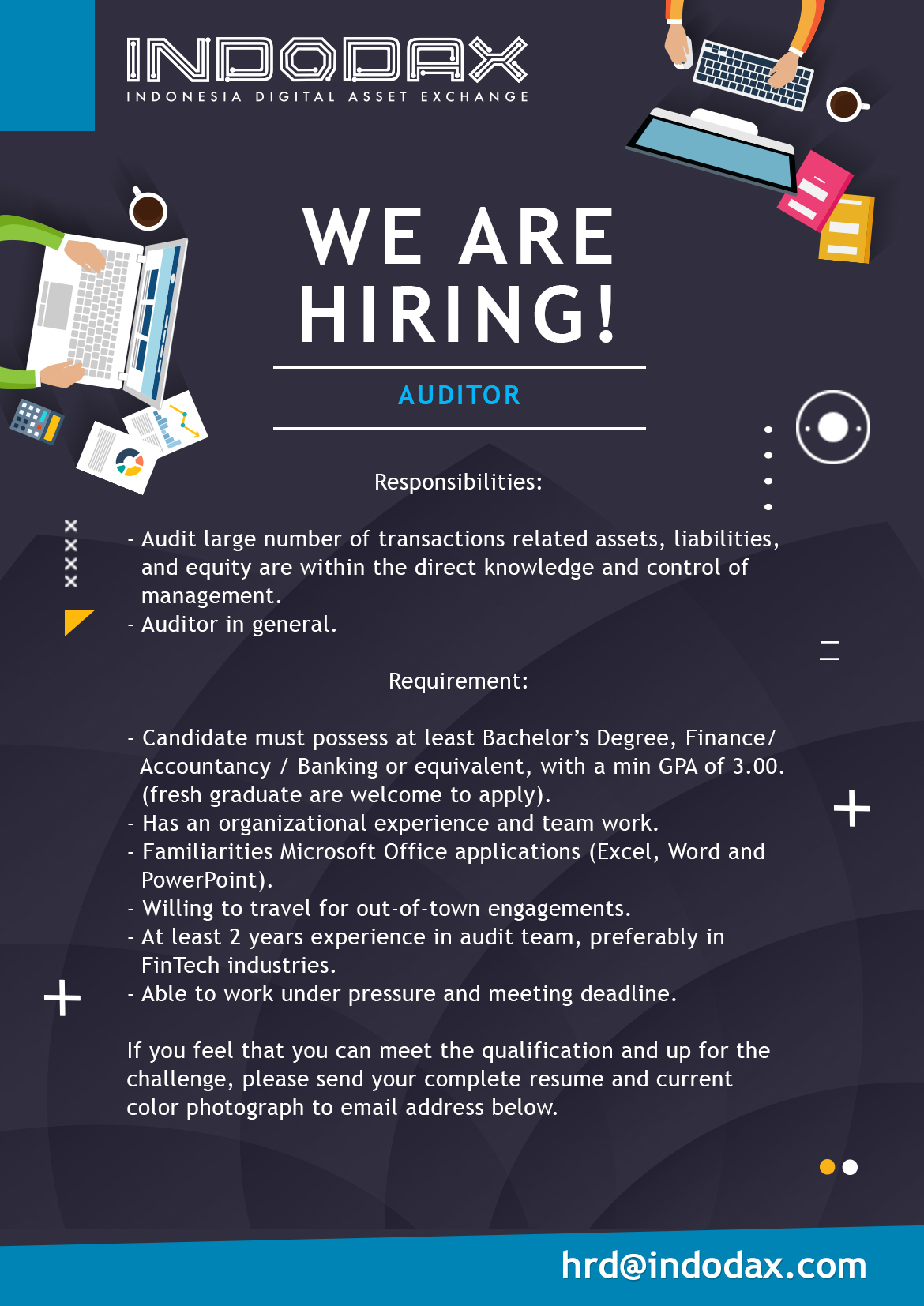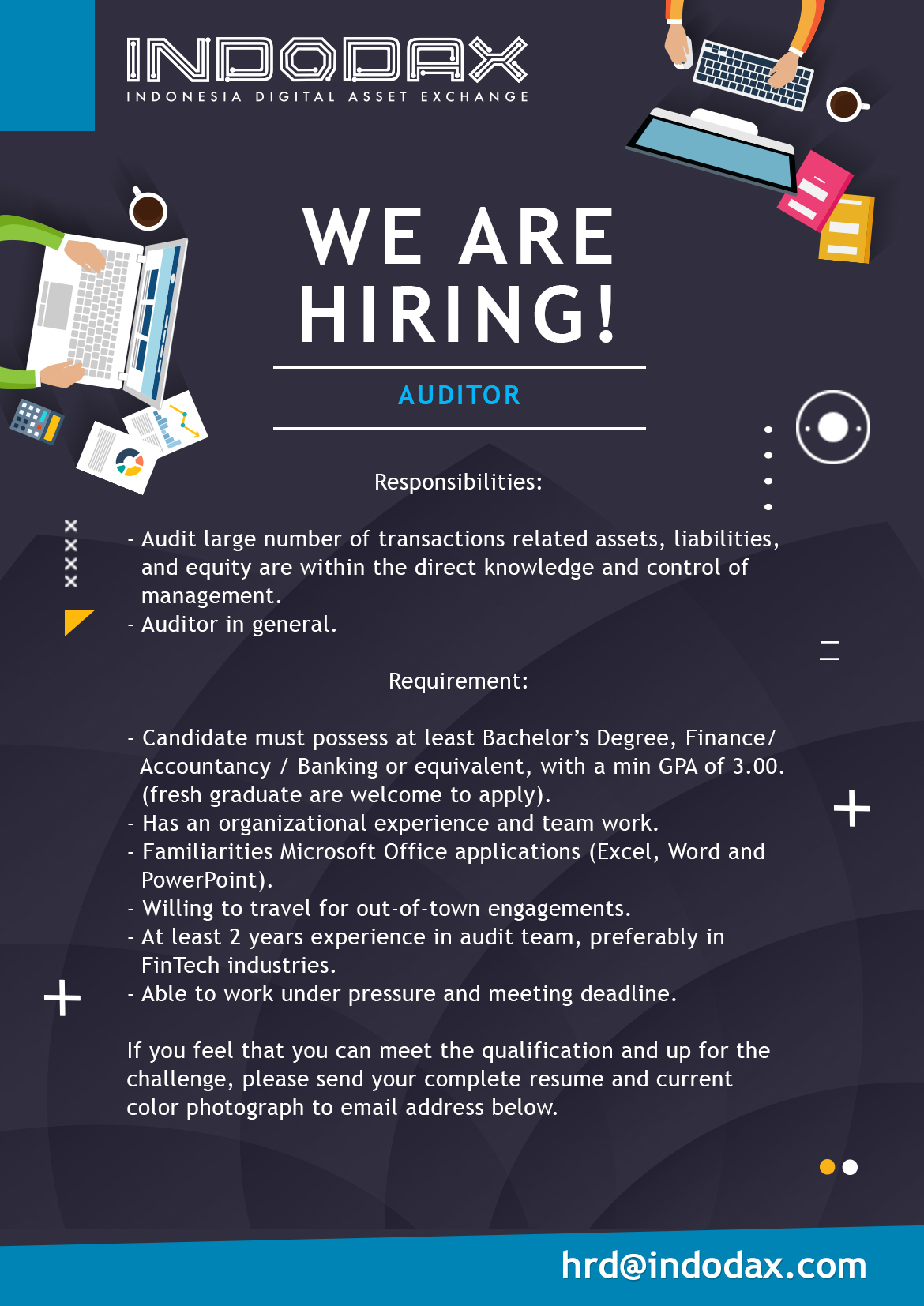 Halo !
For those who have talent as AUDITOR
Let's Join Our Team :
Responsibilities:
Audit large number of transactions related assets, liabilities, and equity are within the direct knowledge and control of management.
 Auditor in general
Requirement:
Candidate must possess at least Bachelor's Degree, Finance / Accountancy / Banking or equivalent, with a min GPA of 3.00. (fresh graduate are welcome to apply)
Has an organizational experience and team work.
Familiarities Microsoft Office applications (Excel, Word and PowerPoint)
Willing to travel for out-of-town engagements.
At least 2 years experience in audit team, preferably in FinTech industries.
Able to work under pressure and meeting deadline
If you feel that you can meet the qualification and up for the challenge, please send your complete resume and current color photograph to email address below.